Appeals Court Rejects Lawsuit Seeking Stronger Signature Matching in Georgia Runoffs
An appeals court on Sunday rejected a lawsuit from Republicans that sought stronger, more consistent signature matching in the ongoing U.S. Senate runoff elections.
The Georgia Republican Party, joined by Sens. Kelly Loeffler (R-Ga.) and David Perdue (R-Ga.), had sued Secretary of State Brad Raffensperger, alleging the signature matching for mail-in ballots was "unconstitutional, arbitrary, and inconsistent."
A district court found the plaintiffs lacked standing, prompting an appeal to the U.S. Court of Appeals for the Eleventh Circuit, writes Zachary Stieber in The Epoch Times. A three-judge panel ruled Sunday, Dec. 19, the plaintiffs did not sufficiently allege an injury that can be addressed to establish standing.
Will This Texas Lawsuit Overturn the 2020 Election?
By Julie Kelly, American Greatness
In a lawsuit filed Monday before the U.S. Supreme Court, the state of Texas accuses four states currently "won" by Joe Biden of using the COVID-19 pandemic as an excuse to violate the Electors Clause and the 14th Amendment. Texas Attorney General Ken Paxton is suing Pennsylvania, Georgia, Michigan, and Wisconsin for usurping the sole authority of state legislatures to create election law and charges that millions of absentee ballots were unlawfully processed by local election officials.
"They accomplished these statutory revisions through executive fiat or friendly lawsuits, thereby weakening ballot integrity," the plaintiffs wrote. "Finally, these same government officials flooded the Defendants States with millions of ballots to be sent through the mails, or placed in drop boxes, with little or no chain of custody and, at the same time, weakened the strongest security measures protecting the integrity of the vote—signature verification and witness requirements."
The filing asks the court to extend the December 14, 2020 deadline to certify each state's electoral slate noting that the only date "mandated by the Constitution" is Jan. 20, 2021.
The bill of particulars against the four rogue states is damning. Unelected bureaucrats such as Pennsylvania Secretary of State Kathy Boockvar and members of the Wisconsin Election Commission changed rules at the last minute and without authority. Local election workers flagrantly violated numerous state election laws; rejection rates for mail-in ballots were far lower than in the primary elections despite the unprecedented volume of absentee voting; and the statistical probability of Joe Biden's victory in those four states as of 3 a.m. on November 4, 2020, given Trump's substantial lead, is "less than one in a quadrillion."
Texas Attorney General Ken Paxton speaks into a few microphones.
Read more at American Greatness, or check out our News section.
SPECIAL REPORT: The Stealing of the Presidency, 2020: Media Suppression of 8 Key Stories Elected Biden
By Rich Noyes, MRC Newsbusters
The left-wing news media didn't just poison the information environment with their incessantly negative coverage of President Trump going into the 2020 election. They also refused to give airtime to important arguments of the Republican campaign — both pro-Trump and anti-Biden — which meant millions of voters cast their ballots knowing only what the media permitted them to know about the candidates.
To measure the true effect of the media's censorship on the election, the Media Research Center asked The Polling Company to survey 1,750 Biden voters in seven swing states (Arizona, Georgia, Michigan, Nevada, North Carolina, Pennsylvania and Wisconsin), six of which (all but North Carolina) were called for Biden (survey details below). We tested these voters' knowledge of eight news stories — all important topics that our ongoing analysis had shown the liberal news media had failed to cover properly. We found that a huge majority (82%) of Biden voters were unaware of at least one of these key items, with five percent saying they were unaware of all eight of the issues we tested.
This lack of information proved crucial: One of every six Biden voters we surveyed (17%) said they would have abandoned the Democratic candidate had they known the facts about one or more of these news stories. A shift of this magnitude would have changed the outcome in all six of the swing states won by Joe Biden, and Donald Trump would have comfortably won a second term as president.
Here's what we found:
Burying Biden's Bad News: The media's censorship of Biden's scandals had the strongest impact on this year's election. According to our survey, more than one-third of Biden voters (35.4%) were unaware of the serious allegations brought against the Democratic nominee by Tara Reade, a former staffer who said Biden sexually assaulted her in the 1990s.
If they had known about Tara Reade's sexual assault allegations, 8.9% told us they would have changed their vote — either switching to Trump or a 3rd party candidate, not voting for any presidential candidate, or not voting at all. By itself, this would have flipped all six of the swing states won by Biden (Arizona, Georgia, Michigan, Nevada, Pennsylvania and Wisconsin), giving the President a win with 311 electoral college votes.
Even more Biden voters (45.1%) said they were unaware of the financial scandal enveloping Biden and his son, Hunter (a story infamously censored by Twitter and Facebook, as well as ignored by the liberal media). According to our poll, full awareness of the Hunter Biden scandal would have led 9.4% of Biden voters to abandon the Democratic candidate, flipping all six of the swing states he won to Trump, giving the President 311 electoral votes.
The ticket's left-wing ideology was another issue barely mentioned by the national press. A GovTrack analysis found Biden's running mate, California Senator Kamala Harris, had the most left-wing record of any Senator in 2019 (even more than self-described socialist Bernie Sanders). Our poll found that 25.3% of Biden voters said they didn't know about Senator Harris's left-wing ideology. If voters had the complete story, it would have led 4.1% of Biden voters to change their vote, flipping Arizona, Georgia, Nevada, Pennsylvania and Wisconsin to Trump. The result would have been a Trump victory, with 295 electoral college votes.
Hiding Trump's Successes: The liberal media also prevented many Biden voters from learning about record-breaking positive economic news in the months leading up to the election. The five pre-election jobs reports from June 5 to October 2 showed a record 11,161,000 jobs were created in the extraordinary snapback from the pandemic recession. Yet a large number of Biden voters (39.4%) said they didn't know about this achievement. If they had, 5.4% said they would have changed their vote; this would have swung Arizona, Georgia, Nevada, Pennsylvania and Wisconsin to Trump, who would have won with 295 electoral votes.
On Oct. 29, the government reported a huge jump in economic growth — 33.1% on an annual basis, double the previous record. Yet nearly half of Biden voters (49.0%) said they had no idea about this record-breaking achievement. Armed with that information, 5.6% said they would have changed their vote, swinging Arizona, Georgia, Nevada, Pennsylvania and Wisconsin and a total of 295 electoral votes to Trump.
We saw the same effect when it came to foreign policy. The President and his team made history by brokering peace agreements with Israel and several of her Arab neighbors — one reason Trump received three nominations for the Nobel Peace Prize. Yet 43.5% of Biden voters had no idea about these historic agreements. The information would have led five percent of overall Biden voters to change their vote, putting Trump in front in Arizona, Georgia, Nevada, Pennsylvania and Wisconsin, for a total of 295 electoral votes.
Energy independence was another Trump success. The President took action to start long-stalled pipeline projects and expand drilling offshore and in the Arctic, and it paid off with America becoming a net exporter of oil for the first time in September 2019. More than half (50.5%) of Biden voters said they did not know about this important accomplishment, either. If the information was known by all, 5.8% of Biden's voters say they would have changed how they voted. This would have changed the outcome in Arizona, Georgia, Nevada, Pennsylvania and Wisconsin, putting Trump in front with 295 electoral college votes.
One important issue that did get a lot of coverage in 2020: the coronavirus pandemic. But what made the news every night was criticism of the President and his administration. Lost in the blistering barrage of bad news were successes such as Operation Warp Speed, which even before the election was well on track to deliver 300,000,000 doses of a safe vaccine as soon as next year.
Our poll found 36.1% of Biden voters said they did not know about the administration's key role in promoting vaccine research through Operation Warp Speed. If they had, 5.3% told us they would have abandoned Biden, flipping Arizona, Georgia, Nevada, Pennsylvania and Wisconsin, giving the President 295 electoral votes.
Putting It All Together: Looking at all eight of these issues together, our poll found that a total of 17% of Biden's voters told us they would have changed their vote if they had been aware of one or more of these important stories. This would have moved every one of the swing states into Trump's column, some by a huge margin. The President would have trounced Biden in the electoral college, 311 to 227.
For this report, The Polling Company conducted a national survey of 1,750 individuals living in Arizona, Georgia, Michigan, Nevada, North Carolina, Pennsylvania and Wisconsin who reported voting for Joe Biden in the 2020 election. The survey was conducted entirely online between Nov. 9 and 19, 2020. The poll has an accuracy of +/- 2.34% at a 95% confidence interval.
Read the rest of this fascinating story at Newsbusters.com
Almost no Trump voters consider Biden the legitimate 2020 election winner
CNBC reports that a mere 3 percent of voters for President Donald Trump think President-elect Joe Biden won the 2020 election, while 73 percent think the incumbent was the victor, according to a CNBC/Change Research poll.
As Trump repeatedly loses vote challenges in court as his lawyers fail to prove wrongdoing in the election count, two-thirds of his supporters think he should never concede to Biden, CNBC reports.
True to their left-wing bias, CNBC says Biden won and "the (survey) findings underscore the harm Trump's unsubstantiated claims have done to confidence in the U.S. electoral system." We think the claims of election fraud are being substantiated more and more as the days go by, and the real harm to the electoral systems is being perpetuated by Biden and his vote-rigging supporters.
Donald Trump Called in Support of Michigan Canvassing Board Members After Threats
The two Republican members on Wayne County's board of canvassers signed affidavits Wednesday alleging that they were bullied and misled into approving the election results, now insisting that the "votes should be not be certified" until serious irregularities in Detroit's poll books are resolved.
In the statements, the board's Chairwoman Monica Palmer and fellow GOP member William Hartmann rescinded their votes and also signaled potential legal action ahead.
"I voted not to certify, and I still believe this vote should not be certified," Hartmann stated in his affidavit. "Until these questions are addressed, I remain opposed to certification of the Wayne County results."
Palmer added: "I rescind my prior vote to certify Wayne County elections."
Both pointed to discrepancies in nearly three quarters of Detroit's precincts poll books where ballots are supposed to match qualified voters, the Post Millennial reported.
In Hartmann's review, he determined approximately 71 percent of Detroit's 134 Absent Counting Boards (AVCB) were left "unbalanced and many unexplained."
Hartmann noted that soon after he informed the board of the inconsistencies, a motion to certify was made by vice chairman Jonathan Kinloch, an opposing Democrat.
"The Wayne County election had serious process flaws which deserve investigation," Palmer wrote. "I continue to ask for information to assure Wayne County voters that these elections were conducted fairly and accurately."
Despite "repeated requests," Palmer explained that she has not received the requisite information, saying that an additional 10 days of canvas by the State Board of Canvassers is needed to provide the necessary information. Their pronouncements followed just a day after a chaotic Zoom meeting where the county's election board initially failed to certify the Nov. 3 election results in a 2-2 deadlocked decision along party lines.
One of the participants in the call, Ned Staebler, railed against Palmer and Hartmann, saying their legacy would be one of racism that would carry on to their grandchildren.
While newly elected State Congressman Abraham Aiyash blurted out where Palmer lived. Aiyash also said that Palmer and Hartmann's interest in reconciling the voter rolls in Detroit was a product of racism. In addition to the abuse endured on the virtual call, Twitter users doxxed Palmer, posting her home address and the identity of her husband's employer.
Palmer and Hartmann voted to certify after this, but later expressed how they felt unduly pressured to reverse course abruptly. "The comments made accusations of racism and threatened me and members of my family," Palmer alleged in her affidavit.
Hartmann claimed they were "berated and ridiculed by members of the public and other Board members."
"This conduct included specious claims that I was racially motivated in my decision," Hartmann continued. "This public ostracism continued for hours during which time we were not provided an opportunity to break for dinner and were not advised that we could depart and resume the hearing on another date."
After hours of backlash from residents and "public derision" from their Democratic colleagues, the two Republican canvassers were "enticed to agree to certify based on the promise that a full and independent audit would take place." Kinloch assured that a "complete audit of Detroit's election would be undertaken."
"Later that evening, I was sent statements by Secretary Jocelyn Benson made saying that she did not view our audit resolutions to be binding," Palmer testified. "Her comments disputed the representations made by Vice-Chair Kinloch on which I relied."
In other words, Kinloch lied when she promised an independent audit of the voting results.
Palmer said Nov. 18 that said that President Donald Trump called her after she was threatened for refusing to certify the election results in Wayne County
The Board of State Canvassers is scheduled to meet Monday, Nov. 23, to certify the vote.
Police arrest Black Lives Matter Activist Who Sucker-punched Trump Supporter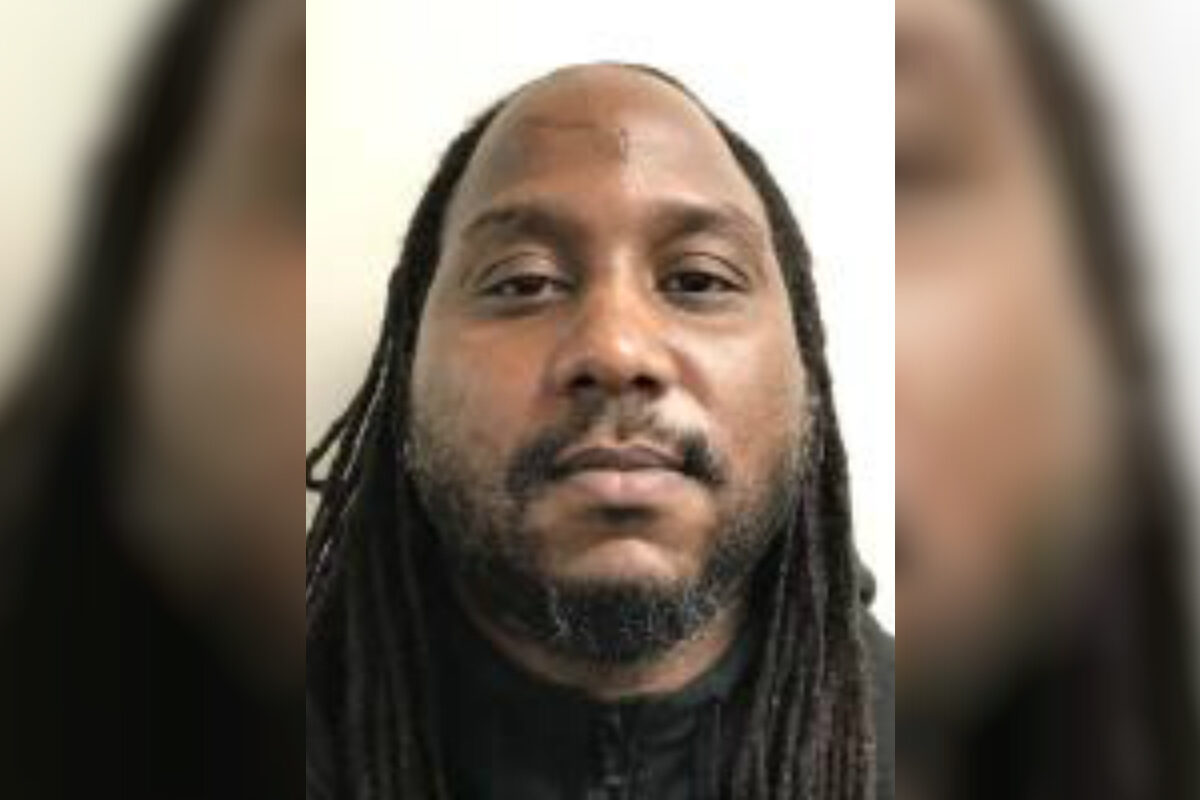 Police in Washington, D.C. on Nov. 15 said they'd arrested a man caught on camera assaulting another man after a massive rally held by President Donald J. Trump supporters.
According to The Epoch Times, Kenneth Wayne Deberry, 39, was arrested on charges including aggravated assault and being a felon in possession of a firearm.
Deberry struck the victim, rendering him unconscious, according to video footage of the incident and a police incident summary. Video of the assault showed a group of anti-Trump demonstrators following and harassing Trump supporters who had attended a rally in D.C.
One of the supporters then shoved a man who was shouting through a megaphone. The supporter was quickly surrounded and began exchanging blows with various people.
Then a man holding a "Trump/Pence Out Now" sign approached from behind and sucker punched the man, who fell to the pavement as someone shouted "there you go!" Another anti-Trump person then kicked the man's head as he laid inert before several people stole the man's phone and other possessions.
Quartet of Hot Links for Nov. 16, 2020
Was election software rigged? Sidney Powell lays out the Trump Team's findings (Townhall.com)
Attorney Sidney Powell on "Sunday Morning Futures" said Trump's legal team is gathering evidence of "election fraud" that allegedly took place in election-related software, like Dominion Voting Systems and Smartmatic. As it currently stands, Dominion is being utilized in 2,000 jurisdictions in 30 states. Texas decided not to use Dominion on three separate occasions because of fraud concerns, Townhall.com reported.
On top of that, former Admiral Peter Neffenger is the Chairman of the Board of Directors of Smartmatic. He is also on Vice President Joe Biden's transition team, which calls into question his impartiality, and doesn't pass the smell test.
According to Powell, the Trump campaign has enough evidence to launch a serious criminal investigation.
"We're fixing to overturn the election results in multiple states and President Trump won by not just hundreds of thousands of votes but my millions of votes that were shifted by this software that was designed expressly for that purpose," Powell explained. "We have sworn witness testimony about why the software was designed. It was designed to rig elections."
Michigan's Gov. Whitmer announces new CCP virus restrictions, warns against Thanksgiving gatherings (The Epoch Times)
Michigan Gov. Gretchen Whitmer on Nov. 15 announced new restrictions aimed at curbing the transmission of the CCP virus, warning against large gatherings during the Thanksgiving holiday.
"The situation has never been more dire," Whitmer said. "We are at the precipice, and we need to take some action."
Beginning Wednesday at 12:01 a.m., only two households will be allowed to gather indoors at a time, while up to 25 people will be allowed to gather outdoors. Eat-in dining at restaurants and bars will be suspended, and high schools and colleges across the state will suspend in-person classes, according to a release from Whitmer's office.
Gyms will remain open for individual exercise with strict safety measures in place. Casinos, movie theaters, and group exercise classes will be closed. All business are asked to allow employees to work from home where possible. The order will last until Dec. 9.
President Donald J. Trump continues to put America First (Official election defense site)
The President continues to keep the promises he has made:
– FIRST, he introduced Operation Warp Speed to swiftly and safely develop a Coronavirus Vaccine before the end of the year.
– THEN, the Left LIED and said he couldn't do it.
– NEXT, Democrats, including Kamala Harris, said they would not trust a vaccine developed under the Trump Administration.
– AND NOW, Pfizer has announced the Coronavirus Vaccine has proven to be 90% effective and will be completed soon.
Find updated news on nationwide election fraud at Got-Freedom.org
Hypocrisy Unmasked: Gov. Gavin Newsom Breaks Own COVID Rules to Party With Lobbyist. And It Gets Worse (PJMedia)
As California Gov. Gavin Newsom was preparing a pre-Thanksiving COVID crackdown for three Western states, not just California, he attended the birthday party for a lobbyist at one of the most exclusive restaurants in the world. People from 12 different families were on the guest list. Governor-Mask-Between-Bites had broken his own COVID rules.
Days later he would announce travel "advisories" for California, in cahoots with Washington and Oregon, as part of the Western Governors Cartel's attempt to scare people living on the West Coast out of traveling during the holidays, PJMedia reports. Then he cracked down further on businesses and individuals and introduced a new COVID color-coded system to show how horrible "cases" were getting. Siskiyou County, with a population of only 44,000 over 6,278.8 square miles, is a bounty of scenic wonders, such as Shasta Lake, and expanses of mountains, farms, and lava beds. It now has tougher COVID restrictions. There are no green lights on the map.
But apparently for Newsom and his lobbyist and "advisor" Jason Kinney, rules are just for the little people. Newsom attended a large dinner party at The French Laundry, an "elite" restaurant, with people from a dozen different families – exactly what he lectures and hectors Californians not to do.
GOP Senate Arm previews what's at stake if Democrats win Georgia runoff elections
Ahead of two runoff Senate elections in Georgia, where Republicans must defend the seats held by Sens. David Perdue and Kelly Loeffler in order to hold the majority in the upper chamber, the GOP's Senate arm previewed what is at stake in this pair of overtime elections.
According to Townhall.com, if Democrats take back the Senate, minority leader Chuck Schumer (D-NY) vowed that "nothing is off the table," including eliminating the legislative filibuster and packing the Supreme Court. If Democrats clinch the majority, Sen. Bernie Sanders (I-VT) is slated to chair the budget committee. As Sanders is the only self-proclaimed socialist in the United States Senate, a vote for Democrats in Georgia is a vote for socialism, the National Republican Senatorial Committee (NRSC) says:
"If Jon Ossoff, a trust fund socialist. And Raphael Warnock, Jeremiah Wright's biggest supporter in Georgia, win Jan. 5, Chuck Schumer will lead the Senate…" said Sen. Tom Cotton, R-Arkansas.
Sen. Schumer vowed that his party will "change America" if Democrats manage to flip both of Georgia's Senate seats.
Fox News, CNN, MSNBC, AP call Presidential election for Joe Biden
Corporate media outlets called the presidential election for former Vice President Joe Biden and his running mate, Sen. Kamala Harris (D-CA) on Nov. 7, as ballot-counting continued in several states.
CNN, MSNBC, and the Associated Press called the election for Biden at 11:28 a.m., just minutes before President Trump's lawyers were expected to speak at a press conference about challenging votes in Pennsylvania.
Fox News ultimately followed suit at 11:40 a.m.
At the time of the decision, President Trump spent Saturday morning at his golf course in Sterling, Virginia, presumably to play golf on a sunny fall afternoon, reports Breitbart News.
The president issued the following statement via his campaign, noting that "legal votes decide who is president, not the news media":
We all know why Joe Biden is rushing to falsely pose as the winner, and why his media allies are trying so hard to help him: they don't want the truth to be exposed. The simple fact is this election is far from over. Joe Biden has not been certified as the winner of any states, let alone any of the highly contested states headed for mandatory recounts, or states where our campaign has valid and legitimate legal challenges that could determine the ultimate victor. In Pennsylvania, for example, our legal observers were not permitted meaningful access to watch the counting process. Legal votes decide who is president, not the news media.

Beginning Monday, our campaign will start prosecuting our case in court to ensure election laws are fully upheld and the rightful winner is seated. The American People are entitled to an honest election: that means counting all legal ballots, and not counting any illegal ballots. This is the only way to ensure the public has full confidence in our election. It remains shocking that the Biden campaign refuses to agree with this basic principle and wants ballots counted even if they are fraudulent, manufactured, or cast by ineligible or deceased voters. Only a party engaged in wrongdoing would unlawfully keep observers out of the count room – and then fight in court to block their access.So what is Biden hiding? I will not rest until the American People have the honest vote count they deserve and that Democracy demands. – President Donald J. Trump
Arizonans would pay up to 57% total income tax rate if Prop. 208, Biden tax plan enacted
(The Center Square) – Should Proposition 208, a ballot initiative to hike taxes on higher-earning Arizonans and businesses, and Democratic presidential nominee Joe Biden's tax proposal, a roll-back of much of the Tax Cuts and Jobs Act, both become a reality, Arizonans would face a significantly higher top tax rate.
UPDATE: The Associated Press said Prop. 208 passed by a vote of 53 percent to 47 percent.
Currently, Arizonans pay a top combined marginal tax rate of 43.85%. Jared Walczak, vice president of State Projects at the Tax Foundation, estimates that would rise to 57.34% if both the Biden plan and the Arizona income tax increase were adopted.
"For many years, Arizona policymakers have sought to position the state as a destination for snowbirds and taxpayers fleeing high tax states like California," Walczak said. "If federal burdens increase, taxpayers' sensitivity to state tax rates may increase as well. Dramatically raising the state's income tax would complicate Arizona's efforts to attract new residents, who have been a consistent source of revenue growth for the state."
Oregon state relief fund hit by lawsuit from logging company citing racial discrimination
(The Center Square) — A Pacific Northwest logging company is suing the Oregon state government over a relief program devoted to Black Oregonians on the grounds its mission is unconstitutional.
The lawsuit was filed on Thursday in U.S. District Court by Great Northern Resources, which claims the COVID-19 pandemic has already cost it $100,000 in sales and could cost up to $200,000 by the end of the year.
According to court documents, the company said it was twice denied a $10,000 grant from the U.S. Small Business Administration's Economic Injury Disaster Loan Program and its cash reserves have since run dry. It is still awaiting on an emergency grant from the Greater Eastern Oregon Development Corporation it reapplied for on Oct. 19, court documents show.
The company is suing the state over what it claims is unlawful discrimination by other state relief programs, namely the Oregon Cares Fund.
The fund was created this summer and devotes a share of the state's $150 billion in federal CARES Act aid to financially distressed Black Oregonians, businesses, and nonprofits. The $62 million fund is administered by The Contingent nonprofit in partnership with The Black United Fund.
Quartet of Hot Links (Friday, Oct. 30)
Limbaugh: Trump Base 'Fed Up' with the left's attack on the country — Left would 'rip the Constitution to shreds' if they had the chance (Breitbart News)
Conservative talker Rush Limbaugh on Tuesday's edition of FNC's "Fox & Friends" sounded off on the election and the state of the country.
The longtime radio host predicted a President Donald Trump victory, which he said would preserve "the American way of life." He cited Trump's base as "fed up" with the barrage of attacks on the president, the "Russian conspiracy hoax," cities being set on fire by Antifa and Black Lives Matter and shutdowns.
Facebook restricts Mark Levin's Facebook page—the night before the election (Newsbusters)
On Monday, the night before Election Day, Mark Levin tweeted that Facebook has severely limited his reach on his Facebook page. Levin has 1.5 million followers on Facebook and normally has significant reach on anything he posts.
He tweeted Monday evening, shortly before the beginning of his nationally syndicated radio show, "Facebook has now placed severe restrictions on my Facebook page on the eve before the election based on an extremely dishonest Politifact review of my link to an accurate story. I will not be intimidated or threatened by Facebook. You can also find my posts on Twitter and Parler."
Attached to the tweet was a screenshot of the notification from Facebook explaining: "Your Page has reduced distribution and other restrictions because of repeated sharing of false news. People will also be able to see if a Page has a history of sharing false news."
US elections 2020: The one pollster in America who is sure Trump is going to win (Times of India)
If President Donald J. Trump pieces together an electoral college win Tuesday, at least one pollster — and perhaps only one — will be able to say, "I told you so." That person is Robert Cahaly, whose Trafalgar Group this year has released a consistent stream of battleground-state polls showing the president highly competitive against Joe Biden, and often out ahead, in states where most other pollsters have shown a steady Biden lead.
In 2016, its first time publicly releasing polls, Trafalgar was the firm whose state surveys most effectively presaged Trump's upset win. A veteran Republican strategist, Cahaly even called the exact number of Electoral College votes that Trump and Hillary Clinton would receive — 306 to 227 — although his prediction of which states would get them there was slightly off.
Kamala Harris reveals her plan: Government-imposed collectivism; The equality versus equity debate ignores a significant reality (Liberty Nation)
Vice-presidential contender Kamala Harris tweeted on Nov. 1 a short video explaining her views on equality versus equity. In doing so, the California Democrat expelled illusions that she would bring any measure of political moderation to the White House, if she and Joe Biden were to prevail in the election. When a politician suggests that he or she intends to force "equity" upon the nation, individual freedoms are in peril. After all, neither equality nor equity can be achieved without regulating a society so strictly that authoritarianism is the inevitable and only outcome.
What point was Harris making in her video? She argues that equity, rather than equality, is what she strives to achieve. Equality, she says, is not the desired goal, since it means that everyone gets the same. When people are starting out from different economic levels, giving everyone the same resources and opportunities means that those who started at a higher level will end up better off than those below them on the economic ladder.
That seems logical. Harris is not wrong about this. She suggests that equity is the more desirable goal because equity entails giving each person the resources and opportunities they need in order to attain equality with those who were ahead of them.
CNN, MSNBC prime-time shows skip historic 33.1% GDP growth amid economic recovery
CNN and MSNBC are still masquerading as 24-hour "news" channels, but their most-watched shows in prime time continue to avoid some of the biggest headlines.
On Thursday morning, the Commerce Department announced that the gross domestic product (GDP), the broadest measure of goods and services produced across the U.S. economy, surged by 33.1% on an annualized basis in the three-month period from July through September — double the previous record. The previous post-World War II record was a 16.7% increase in 1950.
Fox News reports that, despite the encouraging and historic economic figures amid the nation's recovery from the coronavirus shutdowns, the news received no mention on CNN's and MSNBC's biggest programs Thursday night.
Although they are billed as straight news shows, CNN anchors Anderson Cooper, Chris Cuomo and Don Lemon kept up their unrelenting coverage of President Trump, as did the opinion stars on MSNBC. "All In" host Chris Hayes did manage to squeeze in a brief mention about unemployment being "nearly 8%" as a dig to the president's reelection campaign.
Time Capsule: Quartet of Hot Links (Friday, Oct. 30)
Twitter CEO Jack Dorsey falsely tells senators company lifted ban on Post exposé (NY Post)
Twitter CEO Jack Dorsey on Wednesday falsely told senators that his company lifted a ban on users tweeting articles from The Post's Hunter Biden exposé, despite the fact that the ban remained on one of The Post's bombshell stories and was only lifted after he made the claim.
"Anyone can tweet these articles," Dorsey told Sen. Ted Cruz (R-Texas) about The Post's articles on emails implicating Democratic presidential candidate Joe Biden in his son's work in China and Ukraine.
But Twitter users quickly noted that the social network still banned distribution of The Post's article describing a business proposal in China involving Hunter Biden and a document indicating a 10 percent set-aside for "the big guy."
"Jack Dorsey of Twitter just told Senator Cruz that anyone could now share the NY Post's bombshell stories on Twitter. Dorsey is lying," tweeted Abigail Marone, a rapid response official on President Trump's re-election campaign, linking to a screen recording of the app blocking the post.
Biden pledges to gut religious freedom protections, saying they give 'hate' a 'safe harbor' (PJ Media)
On Wednesday, the Democratic nominee told Philadelphia Gay News that President Donald Trump has given "hate" a "safe harbor" by protecting religious freedom and enabling what Biden condemned as "discrimination."
"Donald Trump and Mike Pence have given hate against LGBTQ+ individuals safe harbor and rolled back critical protections for the LGBTQ+ community," the Democrat alleged.
Throughout his interview, Biden condemned as "discrimination" the idea that faith-based homeless shelters, adoption agencies, and other charities would refuse to endorse same-sex marriage, transgender identity, and experimental cross-sex drugs and surgeries.
He acted as though any desire to follow a traditional Christian, Jewish, or Muslim view of sexuality and gender must be rank "discrimination." This falls in line with the radical pro-LGBT Equality Act, which Biden said he would pass in his first 100 days, should Democrats win the Senate and hold onto the House.
From Joe Biden's campaign website (emphasis ours): "Religious freedom is a fundamental American value. But states have inappropriately used broad exemptions to allow businesses, medical providers, social service agencies, state and local government officials, and others to discriminate against LGBTQ+ people. The Trump-Pence Administration has deliberately and systematically attempted to gut protections for the LGBTQ+ community by carving out broad religious exemptions to existing nondiscrimination laws and policies across federal agencies. Biden will reverse Trump's policies misusing these broad exemptions and fight so that no one is turned away from a business or refused service by a government official just because of who they are or who they love."
Glenn Greenwald exits Intercept, damning the lockstep liberal media (NY Post)
Pulitzer-winning journalist Glenn Greenwald just quit the publication he co-founded, The Intercept, after its editors refused to let him publish an article on Hunter Biden's e-mails that defended The Post's reporting.
He wrote about his decision at Substack, where he'll be joining other left-leaning iconoclasts such as Andrew Sullivan and Matt Taibbi, living off subscriptions to uncensored content.
His critique of The Intercept is scathing: "Rather than offering a venue for airing dissent, marginalized voices and unheard perspectives, [The Intercept] is rapidly becoming just another media outlet with mandated ideological and partisan loyalties, a rigid and narrow range of permitted viewpoints (ranging from establishment liberalism to soft leftism, but always anchored in ultimate support for the Democratic Party), a deep fear of offending hegemonic cultural liberalism and center-left Twitter luminaries, and an overarching need to secure the approval and admiration of the very mainstream media outlets we created The Intercept to oppose, critique and subvert."
Democrats increasingly worried Minnesota could flip for President Trump (Breitbart News)
Democrats are increasingly concerned that Minnesota, which has not voted for a Republican presidential candidate in 48 years, could flip for President Trump next week, given the GOP's "significant operation" in the state and the Democrats' stunning lack of canvassing in recent months.
The GOP is vying for battleground states such as Florida, North Carolina, Pennsylvania, Wisconsin, and Michigan, and hopes to expand the map by flipping Minnesota red. President Trump came close four years ago, losing the state by fewer than 45,000 votes. In recent weeks, Democrats have acknowledged the Republicans' ground game in the state and fear that it may cost them the decades-long blue state.
BONUS: NFL Hall of Famer Brett Favre endorses Donald Trump for president (WMBF News)
KILN, Miss. (WLBT) – NFL Hall of Famer and Mississippi native Brett Favre endorsed President Donald Trump for re-election. Favre, a Southern Miss alum who grew up in Kiln, says his vote is based on freedom of speech and religion, the second amendment, police and military.
Favre Tweeted his endorsement on Oct. 30.
President Trump visited Bullhead City, Az and Laughlin, Nv.
President Donald J. Trump landed at Bullhead City/Laughlin International Airport around noon on Oct. 28 and delivered a speech to approximately 15,000 people.
Former Hunter Biden business partner says Joe Biden was involved in Chinese business deals, despite Joe's denials
Tucker Carlson of Fox News met with Tony Bobulinski for an interview in Los Angeles about Bobulinkski's work with the Biden family. Bobulinski authenticated the related materials on the hard drive of Hunter Biden's laptop and testified to their veracity. As a result, Bobulinski has been defamed as a 'Russian agent,' when his testimony hasn't been spiked.
Andrea Widburg set forth the background and hit the highlights in the American Thinker and posts videos of each FOX segment. Widburg reports that Bobulinski is a former Naval Officer with a Q clearance, an extremely high clearance level for people working in the Department of Energy – and Bobulinski worked in the Navy's nuclear program.
He comes from a military family and is very proud of that legacy.
Andrea Widburg set forth the background and hit the highlights in the American Thinker and posts videos of each FOX segment. Widburg reports that Bobulinski is a former Naval Officer with a Q clearance, an extremely high clearance level for people working in the Department of Energy – and Bobulinski worked in the Navy's nuclear program. He comes from a military family and is very proud of that legacy.
After leaving the Navy, Bobulinski became an international businessman. His expertise led to Hunter Biden and his people wooing Bobulinski to give them the business expertise they needed to get their partnership up and running.
The partnership, SinoHawk, was intended to bring together CEFC and the Biden family. Both Hunter and James Biden, after all, brought nothing to the table other than their last name and, with it, the promise that China would have access to political influence at the highest level of American government.
More information is available at American Thinker, but here are the bullet points Widburg extracted from the videos:
Hunter and James Biden brought nothing to the deal other than the Biden family name,
What China wanted was the Biden family name,
Joe Biden was involved in the business deal, so much so that he had veto power over negotiations,
In 2017, Bobulinski met Joe Biden twice when the Biden side of SinoHawk was courting him to step in and act as CEO,
Bobulinski also spoke at length with James Biden, Joe's brother,
When Bobulinski asked James how they could get away with this kind of deal, which seemed to be falling into dangerous territory given that Joe could run again for president, James announced, "plausible deniability," and
The Biden group stiffed Bobulinski, leaving him out of pocket for all his expenses while channeling CEFC's money into another entity that did not involve Bobulinski.
"If we had a decent media, this story would be on every front page and at the top of every news hour," Widburg writes. "Instead, Bobulinski is trying desperately to get Americans to know that he is not a Russian agent and that Joe Biden was in bed with the Communist Chinese government, starting when he was Vice President and continuing after he left the White House."
Other Coverage
Michael Goodwin has an excellent column in the New York Post on the interview with Bobulinski, while his colleague Bruce Golding covers the story. Meanwhile, Charles Creitz covers Tucker Carlson's interview for Fox News, with the headline: Tony Bobulinski tells Tucker: Joe Biden denials of involvement in son's business 'a blatant lie'. Jordan Davidson covers the interview for The Federalist, while Bryan Preston covers it in PJ Media.
'Joe Biden Corruption' trends on Google – But Google makes searches harder, whitewashes autocomplete suggestions
Interest in allegations of corruption against Joe Biden, as well as his alleged ties to Burisma, spiked in the month of October according to Google trends, with more people searching for the topics than ever before, Breitbart News reported Oct. 28.
But unlike other search engines, Google fails to display search suggestions such as "Joe Biden corruption" and "Joe Biden Burisma," similarly to the way it failed to display negative search suggestions about Hillary Clinton in 2016.
This is despite the fact that the search terms "Joe Biden corruption" and "Joe Biden Burisma" are enjoying a popularity spike in Google trends, meaning that large numbers of people are searching for them.
The chart above shows Google searches for "Joe Biden corruption" spiked upwards in the month of October. However, Google is not displaying the search term in its dropdown list of suggestions. Searching for "Joe Biden cor", for example, Google points you to far less popular searches for "Joe Biden corvette" and "Joe Biden corn pop."
Unlike Google, competing search engines Bing, Yahoo, and DuckDuckGo all feature search terms containing the word "corruption" in their top suggestions.
Fact-check for a liberal neighbor:
Kamala Harris failed to prosecute an illegal alien and MS-13 gang member, who went on to murder a family = True
Democratic vice presidential nominee Sen. Kamala Harris of California failed to prosecute a known gang member and illegal immigrant who went on to murder a man and two of his sons in 2008.
The gang member, Edwin Ramos, had been arrested three months before the killings. Harris, who was the San Francisco district attorney at the time, had a chance to stop Ramos. According to SFGate, police had warned her that he was a known MS-13 gang member with multiple run-ins with the law.
MS-13, believed to have been founded as a neighborhood street gang in Los Angeles in the mid-1980s by immigrants fleeing a civil war in El Salvador, has been responsible for various gruesome "medieval-style" murders in the city and elsewhere, reports Western Journal.
Ramos was arrested in San Francisco on March 30, 2008, when police pulled him over and a passenger in his car, Erick Lopez, fled and attempted to discard a gun. Authorities concluded the gun had been used in a double killing, according to SFGate.
Police identified both men as active members of MS-13 and notified San Francisco prosecutors — who declined to file charges against Ramos. While he was in custody, sheriff's deputies discovered that Ramos was deportable, but they were forced to let him go after the San Francisco D.A.'s office declined to prosecute him, according to a 2008 report from SFGate.
Only a few months later, on June 22, 2008, Ramos shot and killed Tony Bologna, 48, and his sons Michael, 20, and Matthew, 16, according to SFGate.
Celebrated U.S. Astronaut Buzz Aldrin endorses Sen. McSally over Mark Kelly in Arizona Senate race
Celebrated U.S. Astronaut Buzz Aldrin threw his support behind Sen. Martha McSally (R-AZ) in her battleground reelection campaign, over retired astronaut Mark Kelly (D). Most famously known for piloting the Apollo 11 Lunar Module in 1969, Aldrin was one of two men to first walk the moon.
The incumbent GOP Senator applauded the "absolute honor" of having Aldrin's endorsement, in what is one of the most competitive races on November's map for Republicans.
Though Kelly touts his astronaut career in his campaign to unseat Sen. McSally, the Democratic challenger was discovered to have multiple business ties to China and the Chinese Communist Party. He also supports radicals closer to home.
Astronaut Buzz Aldrin, first man on the moon (National Geographic photo)
Meanwhile, Biden confuses George Bush for Donald Trump
Counter Protesters Attack 'Jews for Trump' Rally in New York (The Epoch Times)
Clashes broke out on New York City's streets the afternoon of Oct. 25 as a "Jews for Trump" convoy of hundreds of cars draped with American flags and Trump 2020 banners were attacked by counter protesters.
As the caravan made its way through Manhattan and Brooklyn to a rally, some supporters of President Donald Trump were pelted by eggs or stones as they sat in their vehicles, while several other protesters snatched flags and shouted insults, according to video footage that circulated on social media.
Clarence Thomas to administer constitutional oath to Amy Coney Barrett (Fox News)
Supreme Court Justice Clarence Thomas will administer the official constitutional oath to Judge Amy Coney Barrett on Monday night if she is confirmed by the Senate, a senior White House official told Fox News.
Thomas has long been considered one of the more conservative justices on the Court, along with Barrett's mentor, the late Justice Antonin Scalia. President Donald J. Trump told reporters the would-be celebration of her confirmation won't be a large affair, "just a very nice event," according to Politico. Trump made those comments Monday at Lehigh Valley International Airport in Pennsylvania, while campaigning.
Democratic Senate candidate Mark Kelly poses as 2nd Amendment supporter
Sen. Martha McSally is a solid supporter of the Second Amendment; her opponent, not so much. Democrat Mark Kelly co-founded a center that gave Arizona gun laws an F, while giving California an A and endorsing candidates that few gun supporters would back.
"I am a supporter of the Second Amendment, I am a gun owner," the Democrat said at his U.S. Senate debate with McSally. "Our rights and traditions are so important."
"I probably own more firearms than your average Arizonan," he told another interviewer.
"But Kelly's actions show disdain for gun rights," Jon Gabriel, editor-in chief of Ricochet.com, wrote in a recent AzCentral Op-Ed. "The Giffords Law Center to Prevent Gun Violence, which Kelly co-founded, endorsed California as the best model for gun laws while giving Arizona an F."
"Californians fleeing their state might vote for the same failed policies in their new home of Arizona," Gabriel wrote. "If so, Mark Kelly is their guy. Arizonans who view the basket case to our West as a cautionary tale need to think twice."
The Giffords center endorsed House Speaker Nancy Pelosi, and Representatives Jerry Nadler (D-N.Y.) and Adam Schiff (D-Calif.) this year. While Kelly might not mention the words "Democrat" or "progressive" in his ads, his organization really likes far-left candidates.
Gabriel pointed out that the group even endorsed Rep. Pramila Jayapal (D–Wash.), who praised protesters in Seattle's violent CHAZ/CHOP anarchist zone as "planting the seeds of justice." The next day, Jayapal called for "decriminalizing homelessness" and to "re-imagine and rebuild law enforcement across the country in order to finally put an end to police brutality, militarization, and anti-Blackness."
Electing Kelly will give Sen. Chuck Schumer another reliable gun-grabbing vote, one of many reasons Arizona must defeat him and re-elect Sen. Martha McSally.
Biden says it's a 'smear campaign'
Presidential candidate Joe Biden snapped at CBS reporter Bo Erickson during one or Joe's trips out of the basement. The former vice president was asked about his response to a New York Post story reporting on a laptop allegedly belonging to his son, Hunter, that contains damning emails concerning influence peddling. The elder Biden said, "I know you'd ask it. I have no response. It's another smear campaign, right up your alley. Those are the questions you always ask."
However, Biden did not but deny the laptop and emails are genuine. Wall Street Journal columnist James Freeman finds this highly interesting.
"After celebrated New York Times and Washington Post articles about Donald Trump and Russia turned out to be wrong, will maligned New York Post articles about Joe Biden and Ukraine turn out to be right?" Freeman asks. "This fascinating media era could force a redefinition of terms like 'mainstream' and 'tabloid.' Five days after the New York Post started publishing alleged emails detailing Biden family corruption, the Bidens still haven't claimed they're counterfeit."
Twitter censors White House Covid expert; head twits don't agree with Dr. Scott Atlas' view on masks
Social media company Twitter finished its week of apparently politically motivated censorship on its platform by using its censorship prerogatives to ban tweets regarding the efficacy of masks from Scott Atlas, a member of the White House scientific team battling the coronavirus, The Federalist reports.
Atlas, a senior fellow at Stanford's Hoover Institute, not only had his tweets removed, he was banned from tweeting until he deleted the tweets that Twitter, for unclear reasons, objects to.
Atlas offended Twitter when he offered up two tweets:
"Masks work? NO. LA, Miami, Hawaii, Alabama, France, Philippnes [sic], UK, Spain, Israel. WHO: "widesprd use use not supported." + many harms; Henegen, Oxf, CEBM," despite decades consider…"
"That means the right policy is @realDonaldTrump guideline: use masks for their intended purpose – when close to others, especially high risk. Otherwise, social distance. No widespread mandates. #CommonSense."
Adams has been collecting signatures from people who support his position. On Oct. 19, he tweeted: "Aggressively protect seniors at high risk; open schools and workplaces; end lockdowns. Sound familiar? Endorsed by inf. dis. experts at Harvard, Stanford, Oxford, now joined by >10k medical & public health scientists. That's a lot of people to censor!"
---
Time Capsule: Quartet of Hot Links (Monday, Oct. 19)
New study shows Facebook and Twitter censored Trump 65 times, left Biden untouched (Newsbusters)
Big Tech has caused serious damage to President Donald Trump's ability to be heard on social media, a Media Research Center (MRC) study revealed Monday.
Twitter and Facebook have censored the president's social media accounts and the accounts belonging to his re-election campaign at least 65 times, MRC reported. In contrast, the companies have not censored former Vice President and Democratic presidential nominee Joe Biden and his campaign accounts. At all.
Twitter composes the bulk of the problem, with 98 percent of all the instances of censorship. It shouldn't come as a surprise that Twitter has made the decision to censor major headlines about the Biden family, particularly when it came to the
New York Post's story about Hunter Biden's dealings with Ukraine.
In addition, Twitter and Facebook employees have funneled money into Democrat campaigns. In a previous study released by MRC Business, the numbers showed that Facebook and Twitter had given over 90 percent of their political contributions to Democrats in 2020.
MRC reports that Twitter has been far and away the biggest censorship offender, labeling, fact-checking, and removing Trump's tweets and the tweets from his campaign accounts 64 times since the president's election. Tweets about the president's concern over mail-in voting, COVID-19, and the Black Lives Matter protests have been given "public interest notices." Read the complete Newsbusters article on social media's unsocial treatment of the president HERE.
Whoa. 'Prosecutor' Rudy Guiliani Details Devastating Case Against 'Biden Crime Family' (PJ Media)
Unless you depend exclusively upon Facebook and Twitter for news, you've probably heard of the shocking story about Hunter Biden's shady dealings with China and Ukraine and the alleged kick backs given to "pops," former Vice President Joe Biden.
The New York Post's story has been dismissed out of hand by some in the mainstream media – especially the embarrassing story press release written by the man who helped usher in the false Flynn and Trump-Is-a-Russian-Secret-Agent stories, The Washington Post's David Ignatius.
The problem is that there's actual testimonial evidence on Hunter Biden's own laptop and if you don't know the details of this you'll want to stop everything and give Rudy Guiliani's podcast a watch. See it below.
Supreme Court turns away PA GOP effort to block extended period for turning in ballots (Fox News)
The Supreme Court on Monday shut down a GOP-led effort to block an extended period for counting ballots in the crucial presidential swing state of Pennsylvania, Fox News reported.
Chief Justice John Roberts sided with the high court's three liberals, resulting in a 4-4 tie, highlighting the importance of appointing Amy Coney Barrett to the Supreme Court. Justices Thomas, Alito, Gorsuch, and Kavanaugh sided with the state GOP.
In the event of a 4-4 deadlock, the lower court ruling is affirmed and upheld. In this case, a ruling that favored state Democrats won out.
Trump campaign says debate commission pushing pro-Biden topic change; demands next debate focus on foreign policy, as it was supposed to originally (New York Post)
President Trump's re-election campaign on Monday said that the Commission on Presidential Debates is attempting to change the focus of this week's final forum to benefit Democratic candidate Joe Biden. According to multiple sources, there are no pro-Trump members on the commission.
Trump campaign adviser Jason Miller told reporters on a conference call that the final debate — this Thursday in Nashville — was supposed to be about foreign policy, but that the commission is attempting to broaden the topics discussed.
"They're putting their foot on the scale with regard to this third debate. This was supposed to be the foreign policy debate," Miller said.
"The debate commission is now trying to change the rules to make this not a whole host of different issues and we believe this is the request of the Biden campaign, which does not want to talk about Joe Biden's support for endless wars, his support for sending pallets of cash to Iran, the fact that Joe Biden appears to be compromised by the Chinese Communist Party, as we look at this money coming in to Hunter," Miller was quoted in The Post as saying.
Twitter still holding the New York Post's account 'hostage' over Hunter Biden links
Twitter has refused to unlock The New York Post's account unless the news organization deletes six tweets about its own reporting on Hunter Biden's emails — despite a policy change sparked by outrage over that very-same social-media suppression of the stories.
The Post reports that in a Friday afternoon email, a Twitter representative told the paper, "While we've updated the policy, we don't change enforcement retroactively. You will still need to delete the Tweets to regain access to your account."
The demand that The Post remove links to its own stories came even though a new policy announced Thursday night allows other users to tweet the very same links. Meanwhile, anyone who looks at The Post's own Twitter feed can't even see the tweets about the Biden stories, which have been replaced by messages saying, "This Tweet is no longer available."
Also in The Post, columnist Michael Goodwin shines a light on the Biden family's Chinese connections. "If the emerging pieces of the puzzle fit together as has been suggested, Americans will learn that the entire family was making money off Joe Biden's prominence, including Joe himself, by making deals with elements of the Chinese government," Goodwin writes.
"CNN, The New York Times and the broadcast networks are trying to help Biden by ignoring the story or knocking it down," he continues. "Washington Post columnist David Ignatius went full bore Saturday for the defense by offering the preposterous view that the Burisma tale 'isn't a scandal but part of a personal tragedy for the vice president's son, compounded by this week's dissemination of what looks like disinformation about Joe Biden's role'."
Additional information is available at The New York Post.
Schweizer: More emails, proof of relationship between Hunter Biden and Russian oligarch forthcoming
On Fox News Channel's "Hannity" Friday, Breitbart News senior contributor and Government Accountability Institute President Peter Schweizer teased more evidence of a relationship between Hunter Biden and Devon Archer with Russian oligarch Elena Baturina.
According to Schweizer (at left), the relationship dealt with banking and financial services for Ms. Baturina, given that her money "was seen as dirty."
Hunter Biden was paid $3.5 million by Baturina – when Joe Biden was VP – to open doors for her construction business in America, her brother claims. Her brother, Viktor Baturin, 63, told DailyMail.com the money was "a payment to enter the American market."
Scheizer told Hannity that U.S. Treasury Department documents reference the $3.5 million payment. Schweizer said, "…We will be rolling out a story in a couple of days demonstrating that their relationship, meaning Hunter and (business partner) Devon Archer's relationship with Elena Baturina, goes way back and they were performing a number of banking and other financial services for her, services that they had trouble doing, by the way, because several banks did not want to work with her because the money was seen as dirty."
The U.S. Senate Homeland Security and Governmental Affairs Committee said Baturina wired the money to a bank account held by Hunter Biden's company in 2014. Presidential candidate Joe Biden has denied the payment was made, saying during his debate with President Donald J. Trump, the story has "been debunked." He did not say by who.
A federal appeals court on Oct. 7 reinstated the conviction of Archer, Hunter Biden's former business partner, for misusing proceeds from a $60 million bond sale involving the Oglala Sioux tribe.
NBC rushes to cover-up for Biden, resurrects 'Russia, Russia, Russia'
The media are rushing to cover-up the misdeeds of Joe Biden and his son, Hunter. NBC News claimed Friday that "two people familiar with the matter" told them the FBI is examining whether the emails allegedly describing activities by Joe Biden and his son Hunter — found on a laptop at a Delaware repair shop — "are linked to a foreign intelligence operation."
Yes, it's Russia, Russia, Russia, all over again! When their criminality starts to catch up with them, Democrats and the media (pretty much the same thing) blame everything on a Russian conspiracy — usually one that targets gullible Republican "stooges" like, in this case, Rudy Giuliani. The rationale, of course, is that Donald J. Trump is Putin's puppet. The FBI ("For Biden Incorporated") so far is offering no official comment, while continuing to work — as they have for nearly four years — to get rid of the terrible Orange Man, Trump.
The Feds hope to put a corrupt place-marker and Socialist second-in-command (yes, Biden and Kamala Harris) in the White House so they can get back to the business of rolling in national influence and foreign dough. If J. Edgar Hoover were around today, he's tear his dress in despair.
Given NBC's use of unnamed sources, it's difficult to ascertain whether the story is true or partially true, whether the Democrats made it up and fed it to the network, or whether NBC just made the story up out of whole cloth, as they have done on other occasions.
Seattle's "Peaceful Protestors" turn rioters. (Photo: The Post Millennial)
Seattle's 'pro-CHOP' Mayor 'highly concerned' over police leaving the city
Seattle Mayor Jenny Durkan is reportedly "highly concerned" over the rapid rate her city is losing police officers, saying 911 calls and other emergency services will soon be impacted by their absence, reports Hannity.com.
"We will continue to improve policing and reimagine community safety in Seattle by shifting some responses to community-based alternatives and civilian programs like Health One or community service Officers," Mayor Durkan said in a statement. "But the city also needs a sufficient number of officers who can respond to the most urgent 911 calls in all parts of our city at any time of the day. We are losing an unprecedented number of officers, which makes it even more critical that we recruit and retain officers committed to reform and community policing that reflect the diversity and values of our city."
"Your 911 call for help will go unanswered for a significant amount of time," Seattle Police Officer Guild President Mike Solan told the Jason Rantz Show on Seattle's KTTH.
A record number of Seattle police officers left the department in September, double the highest of any month on record, and a level of attrition that the city's mayor calls "unprecedented."
A new Seattle Budget Office report, which is being released just as the Seattle City Council deliberates whether to cut further positions, says 39 officers or officers in training "separated" from Seattle Police Department (SPD) in September, while another 14 officers were on extended leave. According to the report, that means the number of officers decreased from 1,247 to 1,203 in a single month.
The report says the city could find itself at police staffing levels on par with the early 1990s, even though the city's population has grown by 44% since then. [Seattle area television station King5 has more information.]
"The pending staff shortage places the department at risk of falling further out of compliance with the conditions of the Federal consent decree, increasing the likelihood that SPD will remain under the supervision of the Department of Justice for years to come," reports Erica C. Barnett of Publicola. Federal District Court Judge James Robart, responsible for overseeing Seattle's consent decree for the Department of Justice, already ruled the city partially out of compliance in 2019).
Time Capsule: Quartet of Hot Links (Saturday, Oct. 17)
Supreme Court to consider whether census must count illegal immigrants in allocating House seats (Wall Street Journal)
Trump administration has sought to exclude illegal immigrants from tallies in determining congressional representation; arguments in case for Nov. 30
Washington, D.C. – The Supreme Court said Friday it would decide whether President Trump can exclude illegal immigrants from the census count used to determine congressional representation, setting an expedited schedule with arguments on Nov. 30, the Wall Street Journal reports.
In July, Mr. Trump issued an order that for the first time would exclude what it called "illegal aliens" from the decennial reapportionment of House seats among the states. The move would likely shift representation from urban areas and Democratic-trending states toward more rural and Republican-leaning states with smaller immigrant populations.
Excluding these illegal aliens from the apportionment base is more consonant with the principles of representative democracy," Mr. Trump's order stated. "States adopting policies that encourage illegal aliens to enter this country and that hobble Federal efforts to enforce the immigration laws passed by the Congress should not be rewarded with greater representation in the House of Representatives."
[To see how a more liberal publication covers the same story, by excluding the Trump administration's position, visit CNBC.]
Surprise, surprise: Kristen Welker, upcoming Presidential debate moderator, has deep Democrat ties (New York Post)
All eyes are turning to NBC News White House correspondent Kristen Welker as she prepares to host the third and final presidential debate Thursday. President Trump and Joe Biden will square off at Belmont University in Nashville, Tenn., in a 90-minute debate starting at 9 p.m. (7 p.m., Arizona/Central time).
Welker, 44, has been the White House correspondent at NBC News since 2011, after working as a news reporter in Rhode Island.
Welker comes from an established Democratic family — who have poured cash into party coffers, and to Trump opponents, for years. In 2012, Welker and her family celebrated Christmas at the White House with the Obamas.
Throughout Welker's tenure as a White House correspondent, she has earned a reputation for a scathingly hostile style of questioning. "Mr. President, yes or no. … have you ever worked for Russia. Yes or no?" she demanded during a confrontation in January 2019.
Welker deleted her Twitter account last week, heading off a more complete look at her past statements and views. It was later restored.
"Anyone who's ever dealt with Welker knows she's an activist, not a reporter. The White House press team views her the same way they would AOC or Pelosi if they walked in the office," a senior White House official told The Post.
Prepare for even more animus than Chris Wallace and Savannah Guthrie exhibited against President Trump.
Seattle man charged with stealing police fire arms, arson of patrol car, during Seattle riot (The Post Millennial)
A felon from Georgia, with a domestic violence conviction and no contact order in Washington State, was arrested Oct. 14 and charged with arson and weapons crimes for stealing an AR-15 rifle from a Seattle Police vehicle during a riot in May and helping set it afire during the riots in Downtown Seattle in May has been arrested.
Obnoxious So-Called Confirmation Hearings Wrap Up (Liberty Nation)
Amy Coney Barrett held her composure, wit, and temper as Democrats peppered her with disturbing questions that seemed to be "gotcha" oriented. Sen. Mazie Hirono (D-HI) asked this gem, "Since you became a legal adult, have you ever made unwanted requests for sexual favors, or committed any physical or verbal harassment or assault of a sexual nature?"
The answer, of course, was no. John Elmore from Dunn, NC appeared to speak for the majority: "This is simply a reflection of the Democrat party's desperation in death throes as their agenda is falling apart before their eyes. Mazie Hirono is a disgrace to her state, and this country and this irrational and crude questioning is to be expected of her."
Senate Majority Leader Mitch McConnell announced that the Senate will take up the nomination of Judge Amy Coney Barrett to the Supreme Court on Oct. 23, with the final vote expected to occur the week of Oct. 26, just days before the election.
BONUS LINK: Conservative Daily Snapshot (Liberty Nation)
Seven key counties to watch on election night; how Amy C. Barrett will affect the Supreme Court; Hollywood gets naked for votes — and more.
RNC Files FEC Complaint Against Twitter, Claims Company Made 'Illegal In-kind Contribution' to Biden Campaign
The Republican National Committee (RNC) on Friday filed a complaint with the Federal Election Commission (FEC) alleging that the censorship of the New York Post's bombshell article about Hunter Biden's overseas business dealings and former Vice President Joe Biden's alleged knowledge of those dealings amounts to an "illegal corporate in-kind political contribution" to the Biden campaign, according to Fox News.
The complaint, filed by the RNC on Oct. 16 and obtained exclusively by Fox News, states that the RNC "believes that Twitter has violated FECA and the Commission's Regulations by making corporate in-kind contributions to Biden for President."
The RNC, in its complaint, said Twitter "is a partisan actor, run by partisan Democrats" and is "using its corporate resources to provide active support for Joe Biden's campaign in violation of federal law," and demanded the FEC "conduct an immediate investigation" into Twitter's "illegal in-kind contributions to the Biden campaign," and "impose the maximum penalty allowed under the law." Read more at Fox News.
Shown above: The FEC complaint filed against Twitter by the Republican National Committee.
Time Capsule: Quartet of Hot Links (Friday, Oct. 16)
Emails: Burisma Advisor Told Hunter Biden His 'Ultimate Purpose' Was to 'Close Down' Investigations (Breitbart News)
An adviser to the Ukrainian energy company Burisma suggested in an email in 2015 that Hunter Biden was expected to provide "deliverables" for the company, including the "ultimate purpose" of stopping "cases/pursuits into the company's founder.
The email, contained in a batch published by Ken LaCorte at the Media Action Network, is reportedly from the same laptop that has been the source for a recent series of articles in the New York Post purportedly about Hunter Biden's business dealings. The authenticity of the emails has not been verified.
The batch includes an email in November 2015 from Burisma adviser Vadim Pozharskyi to Hunter Biden's business partners (on which Hunter Biden was cc'ed), outlining a set of "deliverables." Pozharskyi wrote that the "list of deliverables" included "the ultimate purpose" of stopping "cases/pursuits against Nikolay."
Biden faces no Hunter questions in ABC town hall (Washington Times)
The dueling town hall events featuring President Donald J. Trump and Joseph R. Biden Thursday will be remembered in part for what the moderators didn't ask. There wasn't a peep about Biden's alleged involvement as vice president in his son Hunter's shady overseas business deals, reports the Washington Times.
President Trump's team accused George Stephanopolous of tossing softball questions at Biden on ABC, while Savannah Guthrie assumed more of an attack dog role against Trump over on NBC.
Trump 2020 spokesman Tim Murtaugh said after the event that Mr. Trump "masterfully handled Guthrie's attacks and interacted warmly and effectively with the voters in the room."
"Over on ABC it was a completely different scene, as once again Biden was kept comfortable and away from any questions that might challenge him," he said.
ABC News' town hall featured Obama-Biden campaign aide, top Dem's wife (New York Post)
At least two participants at ABC News' "town hall" event Thursday with presidential candidate Joe Biden had undisclosed Democratic Party affiliations.
Nathan Osburn, a 2008 Obama-Biden press aide, was described as a "communications" professional in an on-screen graphic and was introduced by host George Stephanopolous as "a Philadelphia, Pennsylvania Democrat."
Osburn, now a Google employee, worked in 2008 on "high-profile media inquiries" for the Obama-Biden campaign, according to his LinkedIn page, and "[h]elped secure and publicize high-profile newspaper endorsement."
Mieke Haeck, identified by ABC News as a physical therapist, was described as a first-time voter "from state college Pennsylvania." Her party affiliation wasn't noted when she asked a question involving her 8-year-old transgender child. Haeck is the wife of Ezra Nanes, a Democrat who ran an unsuccessful 2018 challenge against Republican state Senate Majority Leader Jake Corman, Fox News reports.
ABC/CBS/NBC/CNN/MSNBC Bury Hunter Biden Scandal (9 Minutes In 92 Hours) (Media Research Center/Newsbusters)
The Big Three (ABC, CBS, NBC) networks, CNN and MSNBC joined Twitter and Facebook in suppressing a bombshell New York Post story posted on morning of Oct. 14, alleging new evidence of Hunter Biden's corrupt business dealing with Ukraine and Joe Biden's potential knowledge of it.
For Wednesday, Oct. 14 and Thursday, Oct. 15, Media Research Center (MRC) analysts looked at the ABC, CBS, NBC evening and morning shows, plus ABC's and NBC's townhall events with Joe Biden and President Trump, as well as CNN and MSNBC's coverage (6 a.m. through midnight ET). Out of a total of 92 hours of news programming, there was less than 10 minutes (9 minutes, 47 seconds) spent on the latest scandal involving Joe Biden's son, or less than 0.2% of the available airtime.
ABC and CNN spent ZERO seconds on Hunter Biden, Newsbusters reported.
NBC spent just 45 seconds on Hunter's emails. CBS led the broadcast networks with still a meager four minutes, 28 seconds. MSNBC spent the most amount of time on the latest Biden family scandal coming in with a still insignificant four minutes, 34 seconds of coverage during a 36-hour period. Even when journalists mentioned the story, they devoted much of their time to knocking it down, Newsbusters said.
BONUS LINK: More Than 100 Absentee Ballots Found Among Undelivered Mail: Officials (The Epoch Times)
Over 100 absentee ballots were found among undelivered mail in Kentucky, officials confirmed.
A tipster alerted the U.S. Postal Service (USPS) Office of Inspector General (OIG) on Thursday and special agents responded and recovered several different classes of mail, including 112 absentee ballots and two political advertisements, special agent Scott Balfour told The Epoch Times via email.
The ballots were not filled in because the mail had not been delivered, Balfour said. The mail was intended for delivery in Jeffersontown. USPS OIG officials already identified the employee responsible for discarding the mail. The person is no longer employed by the USPS, according to Balfour.
Emails reveal how Hunter Biden tried to cash on behalf of family with Chinese firm
Hunter Biden pursued lucrative deals involving China's largest private energy company — including one that he said would be "interesting for me and my family," emails obtained by The Post show.
One email sent to Biden on May 13, 2017, with the subject line "Expectations," included details of "remuneration packages" for six people involved in an unspecified business venture, The Post reported on Oct. 15.
Biden was identified as "Chair / Vice Chair depending on agreement with CEFC," an apparent reference to the former Shanghai-based conglomerate CEFC China Energy Co. His pay was pegged at "850" and the email also noted that "Hunter has some office expectations he will elaborate."
n addition, The Post reports, the email outlined a "provisional agreement" under which 80 percent of the "equity," or shares in the new company, would be split equally among four people whose initials correspond to the sender and three recipients, with "H" apparently referring to (Hunter) Biden.
The deal also listed "10 Jim" and "10 held by H for the big guy?" Neither Jim nor the "big guy" was identified further.
The email's author, James Gilliar of the international consulting firm J2cR, also noted, "I am happy to raise any detail with Zang if there is [sic] shortfalls ?"
"Zang" is an apparent reference to Zang Jian Jun, the former executive director of CEFC China.
The email is contained in a trove of data that the owner of a computer repair shop in Delaware said was recovered from a MacBook Pro laptop that was dropped off in April 2019 and never retrieved.
The computer was seized by the FBI — which took no action — and a copy of its contents made by the shop owner shared with The Post this week by former Mayor Rudy ­Giuliani.
You can read more sordid details in the Oct. 15 edition of The New York Post
Above: Twitter and Facebook have been covering for Biden by censoring the New York Post.
BONUS: Liberty Nation Presents: Hunter Biden Emails – READ IN FULL
Time Capsule: Quartet of Hot Links – (Thursday, Oct. 15)
C-SPAN suspends political editor Steve Scull indefinitely after he lied about his Twitter account being hacked (The Post Millennial)
C-SPAN announced it would be suspending political editor Steve Scully "indefinitely" after confessing that he had lied about his Twitter being hacked into. In admitting he lied, he cast himself as a victim, saying he did so after receiving a slew of negative personal comments about his role in the upcoming presidential debate.
Scully, who was set to moderate the since-cancelled Oct. 15 presidential debate, said his account has "hacked" after a tweet from his account claimed that he had reached out to virulent Trump-critic Anthony Scaramucci for advice about confronting President Trump.
Scaramucci responded to the tweet, saying: "Ignore. He is having a hard enough time. Some more bad stuff about to go down."
Senate Republicans call on Twitter, Facebook bosses to testify amid censorship claims, say subpoena in works (Fox News)
Republican Sens. Ted Cruz, Lindsey Graham and Josh Hawley on Thursday called on the heads of Twitter and Facebook to testify, and said a subpoena was in the works, as critics claimed the social media platforms have been censoring reporting critical of Democrats.
"This is election interference and we're 19 days out from an election," Cruz, R-Texas, said. "It has no precedent in the history of democracy. The Senate Judiciary Committee wants to know what the hell is going on."
The Senate Judiciary Committee leaders announced they will vote on a subpoena Tuesday for Jack Dorsey, the CEO of Twitter, to testify before the committee on Friday, Oct. 23. Hawley said he hoped the committee would vote to subpoena Facebook CEO Mark Zuckerberg, too. (Weeks ago, top executives from Facebook and Twitter joined Joe Biden's transition team.)
The action comes as both Twitter and Facebook took steps to stop the widespread dissemination of an explosive New York Post report this week that purports to show emails from Hunter Biden linking his father to his Ukraine business dealings.
Did the FBI Sit on a Computer Containing Evidence of Hunter Biden 'Sex Tape' and Burisma Corruption? (PJ Media)
One of the strangest details of the exclusive New York Post story involving the recovered data from a computer linked to Hunter Biden is the story of the laptop itself and what is alleged about it. You can read about the evidence alleging that Hunter Biden was trading influence with foreign actors in Matt Margolis's piece here. But what also interested me was the part of the NYP investigation where they claim there's a sex tape and pornographic photos starring Hunter on the laptop—and the FBI knew about it in December.
…Let's forget for a moment that there's reportedly a video of Hunter Biden smoking crack and romping with hookers on the laptop. That's par for the course, isn't it?
What about the part where the FBI had possession of this information back in December? Why didn't the FBI come forward with this evidence about Hunter Biden's emails, which appear to show collusion and influence-trading? Isn't that something they should have told the president or members of Congress? Was the FBI deliberately covering it up? (Read more at PJ Media.)

Hunter Biden Offered $10 Million Annually by Chinese Energy Firm for 'Introductions Alone,' Email Shows (National Review)
Hunter Biden entered into a consulting contract with China's largest private energy company that initially earned him $10 million a year "for introductions alone," according to leaked emails.
In an email chain from Aug. 2, 2017, Biden discussed a deal with the former chairman of CEFC China Energy, Ye Jianming, saying Ye agreed to change the terms of Biden's three-year consulting contract with CEFC, which initially promised Biden $10 million per-year "for introductions alone," to make it "much more lasting and more lucrative," the New York Post reported, although the authenticity of the Biden emails has not been independently confirmed.
The new deal included a 50 percent equity stake in a holding company created by Ye rather than the $10 million in annual cash that had been previously negotiated.
Smoking-gun Email Reveals Hunter Biden introduced Ukrainian Businessman to VP dad; Facebook & Twitter Suppressing the News
Hunter Biden introduced his father, then-Vice President Joe Biden, to a top executive at a Ukrainian energy firm less than a year before the elder Biden pressured government officials in Ukraine into firing a prosecutor who was investigating the company, according to emails obtained by The Post.
According to an email dated April 17, 2015, Biden, who was then the sitting vice president, met in person with Vadym Pozharskyi, an adviser to the board of Burisma.
Bursima is the sketchy Ukrainian energy company that put Hunter Biden on its board and paid him a reported $50,000 a month — a month! — even though Hunter has no known energy sector experience and doesn't speak any of the languages spoken in that country.
The Post says the date of the email is important: "The meeting between Pozharskyi and the then-vice president would have taken place eight months before Biden threatened to withhold U.S. aid from Ukraine unless the country agreed to fire a prosecutor who was looking into Burisma. The prosecutor was fired."
In 2018, Biden bragged — on camera — to the Council on Foreign Relations about how he got the prosecutor fired.
"I looked at them and said: I'm leaving in six hours. If the prosecutor is not fired, you're not getting the money. Well, son of a bitch. He got fired."
And the investigation into Burisma was shut down. Read more at the New York Post.
Election Interference? Facebook and Twitter Suppressing New York Post Bombshell Story of Damaging Hunter Biden Emails
Facebook has reduced the distribution of a New York Post story containing bombshell information indicating that – contrary to his previous denials — Joe Biden allegedly did meet with an adviser to the board of Burisma while he was Vice President, arranged by his son Hunter, who was then working as a lobbyist for the company. According to Breitbart News, Twitter followed suit soon after, labeling links to the story "unsafe."
Facebook spokesman and former Democrat staffer Andy Stone announced the decision on Twitter, and also practically invited Facebook's supposedly neutral fact-checkers to challenge the story, Breitbart reported.
Significantly, the social network took the rare step of acting in advance of a decision by its "third-party fact-checkers," on which it usually relies on to defer responsibility for censoring news publishers.
That move is practically unprecedented, arguably protecting the former Vice President from a major political scandal at a critical time in the 2020 Election.
"While I will intentionally not link to the New York Post, I want be clear that this story is eligible to be fact checked by Facebook's third-party fact checking partners," said Stone. "In the meantime, we are reducing its distribution on our platform."
Time Capsule: Quartet of Hot Links – (Wednesday, Oct. 14)
Hunter Biden Emails Under Investigation by Senate Homeland Security Committee After Hard Drive Report Emerges (Fox News)
The Senate Homeland Security and Governmental Affairs Committee is investigating newly released emails that reveal that Hunter Biden introduced his father, former Vice President Joe Biden, to a top executive at Ukrainian natural gas firm Burisma Holdings in 2015 at Hunter's request, Fox News reports.
Sen. Ron Johnson (R-WI), the chairman of the committee, told Fox News that the committee had contacted the source who provided the emails. The New York Post revealed that Hunter Biden introduced a Burisma executive to Joe Biden less than a year before he lobbied Ukrainian government officials to fire Ukrainian prosecutor Viktor Shokin, who was investigating the company.
Committee Chairman Ron Johnson, R-Wis., told Fox News on Wednesday that the committee has been in touch with the person who provided the emails and was in the process of validating the information.
Ex-Facebook honcho Tim Kendall says Big Tech is a 'threat to democracy,' calls for social media reform (Fox News)
Moment CEO Tim Kendall is among the stars of the wildly popular Netflix documentary "The Social Dilemma," which tackles the negative impact social media and Big Tech can have on people — and the former Facebook executive feels Big Tech is a threat to democracy that could eventually lead to a civil war in America.
In an interview with Fox News' Media Angle, Kendall explained why tech companies encourage "online tribalism that exacerbates the societal division," why social media reform is vital and why "content laced with misleading information" could undermine elections. (The interview's worth reading. – Editor)
Despite Polls, Trump Tracking Just Fine in Electoral College (The Federalist)
The media's predictions of President Donald Trump's certain defeat are about as confident this year as they were in 2016. You would think pundits' embarrassing errors in 2016 would provoke some humility, but the narrative has been roughly the same for months: Joe Biden is going to win the election, likely in a landslide.
In 2016, Trump won by winning battleground states that few expected him to win. Right now, he's polling slightly and relatively better in those states than he did four years ago.
Webster's Dictionary changes definition of 'preference' to match Democrats' attack on Amy Coney Barrett (Post Millennial)
Webster's Dictionary has changed its definition of the term preference to include the new understanding that it is "offensive" as regards "sexual preference." This new definition was made in real time, after Senator Mazie Hirono (D-Hawaii & China) claimed the long standing, inoffensive term, was offensive, on the Senate floor. This claim was made to discredit Judge Amy Coney Barrett's Supreme Court nomination, and for no other reason, reports The Postmillennial.
Taking its cue from Sen. Mazie Hirono and the many disingenuous Twitter objectors to the term "sexual preference," as used by Judge Amy Coney Barrett during her confirmation hearings, Websters gave the public a real time glimpse into how political pressure can create a propagandist interpretation of something as basic as language itself. They didn't need anyone to tell them to make the change, they merely made it so as to be in keeping with the newest iteration of leftist ideology.
As recently as last month, Webster's Dictionary included a definition of "preference" as "orientation" or "sexual preference." TODAY (Oct. 14) they changed it and added the word "offensive."
BONUS LINK: ACB Calmly Answers Questions While Typing Up Appellate Court Decision And Cooking Dinner For 9 (Babylon Bee, Satire)
WASHINGTON, D.C.—It was quite a spectacle at the Senate hearing for Amy Coney Barrett's nomination to the Supreme Court this morning, as Judge Barrett calmly answered the committee's questions while cooking dinner for her family of nine with her right hand and typing up an appellate court decision with her left hand.
Election Interference? Facebook and Twitter Suppressing New York Post Bombshell Story Of Damaging Hunter Biden Emails
Biden Makes a Hat Trick – Three Laughable Blunders In One Day
Presidential wannabe Joe Biden has provided those questioning his cognitive ability more ammo, as Biden apparently forgot the name of former Utah Gov. (and now Senator) Mitt Romney. Biden was attempting to explain why he opposes Senate Democrats targeting Judge Amy Coney Barrett's Catholic faith.
"I got in trouble when we were running against the senator who was a Mormon—the governor" said the former vice president in reference to Romney.
Later, in Toledo, Ohio, Biden forgot which office he is actually running for, mistakenly saying that he's running for the Senate. This seems like a big problem considering he's been running for president for over a year, observes PJMedia.
Biden also named a fictitious website when telling voters in Ohio where to go online to get voting information.
The Post Millennial notes that Biden recently appeared to have forgotten the name of the great recession, as well as the details of a stimulus package he oversaw while service as Vice-President to Barack Obama.
Biden, whose cognitive abilities have been called into question by President Trump, also told WAP artist Cardi B that he had "four kids," and "five grandkids." Biden actually has seven grandchildren: Natalie, Robert, Naomi, Finnegan, Maisy, and a seventh baby Biden, who is the son of Hunter Biden.
Time Capsule: Quartet of Hot Links – (Tuesday, Oct. 13)
Judge Barrett Invokes 'Ginsburg Rule' in Response to Sen. Feinstein's Hypothetical Questions (Townhall.com)
As Supreme Court confirmation hearings continues in the U.S. Senate today, Democrat ranking member Sen. Dianne Feinstein (D-CA) pressed Judge Barrett about hypothetical legal battles that she could be compelled to rule on if confirmed to the high court — including abortion, the Affordable Care Act (ACA/ObamaCare) and campaign finance.
Judge Barrett came prepared for "gotcha" questions from Democrat members of the committee, but declined to answer hypothetical questions. Barrett's avoidance of hypotheticals mirrors the rule established by the late Justice Ruth Bader Ginsburg during her own confirmation. Justice Ginsburg famously said that it would be wrong to preview how she would rule on certain legislative cases before she was seated on the bench.
Another Take: Barrett won't commit to recusing herself from ObamaCare case, says she would follow rules (Fox News)
Democrats have called for Supreme Court nominee Judge Amy Coney Barrett to recuse herself from an upcoming case dealing with the Affordable Care Act — commonly known as ObamaCare — should she be confirmed, and while she did not commit to doing so, she did say that she will follow the Supreme Court's rules if they call for her to do so.
Senate Judiciary Chairman Lindsey Graham, R-S.C., raised the subject while questioning Barrett during her confirmation hearing on Tuesday and asked Barrett for her opinion on recusal, avoiding participation in ObamaCare cases. She explained that it is not a question she can answer at this time, but that there is a law that governs the issue.
"Well, senator, recusal itself is a legal issue," Barrett said. "You know there's a statute, 28 U.S.C. § 455, that governs when judges and justices have to recuse; there's precedent under that rule. Justice Ginsburg, in explaining the way recusal works, said that it's always up to the individual justice, but it always involves consultation with the colleagues — with the other eight justices. So that's not a question that I could answer in the abstract."
Portland on Track to Elect Communist-Sympathizing Mayor?
Portland Mayor Ted Wheeler is polling 11 points behind the self-described Antifa mayoral candidate Sarah Iannarone, according to a survey by local area newspaper Willamette Week, published Monday. Iannarone — who, like all other candidates in the race, is unaffiliated with a political party — can be seen in the photo, shared earlier this week by independent journalist Andy Ngo, wearing a skirt covered in the faces of Che Guevara, Chairman Mao Zedong and Joseph Stalin.
A mother and Portland State University educator, Iannarone paired her Communist garb with a shirt from her campaign merchandise, bearing her first name. The Communists featured on her skirt were responsible for an estimated 85 million deaths.
Mayoral candidate Sara Iannarone's skirt features pedophile Che Guevera and mass-murderers Joseph Stalin and Mao Zedong.
Time Capsule: Quartet of Hot Links (Thursday, Oct. 15)
Trump says Pelosi's 25th Amendment bill is about replacing Biden with Harris (Breitbart News)
President Donald Trump told conservative talk radio host Rush Limbaugh on Friday that Speaker of the House Nancy Pelosi hopes to use the 25th Amendment to get rid of Joe Biden if he wins the election and replace him with his running mate, Kamala Harris.
Earlier on Friday, Pelosi (D-CA) and Rep. Jamie Raskin (D-MD) introduced a bill to create a "commission" that would evaluate the mental and physical fitness of the president — and initiate a process of removing the president from office, if necessary. More at Breitbart and the New York Post.
Trump mocks Joe Biden for awkward remark about young girls (NY Post)
President Trump on Wednesday piled on Democratic presidential candidate Joe Biden for his awkward remark Monday about young girls.
"He's been a wacko for years, and everyone knows it," Trump wrote on Twitter.
Biden and his wife, Jill, visited Little Haiti Cultural Center in Miami, Fla. While there, he watched a performance by a group of school-age children before delivering remarks about how Hispanics would be supported under a Biden administration. During his remarks, he had an awkward moment when he told the group of girls that he planned to come back and see them dance again, once they were "four years older." ?
Osama bin Laden's niece says she 'has been attacked more for supporting TRUMP than for being related to 9/11 leader' (The Sun, UK)
OSAMA bin Laden's niece has said that she "has been attacked more for supporting Donald Trump that being related to the 9/11 mastermind."
Noor bin Ladin confirmed that she has "lost a few so-called friends" since she endorsed the president last month. She recently wrote a column for The Spectator.US about why she supports President Trump's re-election.
North Texas mayoral candidate accused of faking dozens of mail-in ballot applications (Houston Chronicle)
A North Texas mayoral candidate was arrested Oct. 7 and charged with more than 100 felonies related to voter fraud, authorities said. Zul Mirza Mohamed, who is running for Carrollton (Texas) mayor, is accused of forging mail-in ballot applications for more than 80 residents and requested that ballots be sent to a fake post office box in Lewisville.
Mohamed had used a fake identity to request the ballots and set up the PO Box, which he said belonged to a nursing home, according to a release from the Denton County Sheriff's Office.
He faces 84 counts of mail ballot application fraud, a third-degree felony, and 25 counts of unlawful possession of an official mail ballot, a second-degree felony. If convicted, reports the Houston Chronicle, he could spend up to 20 years in prison.
BONUS: Our favorite link of the day is Revolver News, taking over reporting territory abandoned by never-Trump Drudge Report.
President Trump Says He Won't Take Part In 'Virtual Debate' With Biden and 'Moderator' Steve Scully
The second debate will feature Steve Scully (above, with Joe Biden) as a moderator. Scully worked for Biden, Jimmy Carter's presidential campaign, and served as staff assistant to the late Sen. Ted Kennedy.
President Trump's campaign manager Bill Stepien is calling for the second presidential debate to be rescheduled to Oct. 22 and the third debate rescheduled to Oct. 29. This comes on the heels of the Commission on Presidential Debates (CPD) announcing Oct. 8 that the second debate between President Donald Trump and Democratic nominee Joe Biden will be held "virtually."
President Trump said on the Fox Business channel, "I'm not going to do a virtual debate."
UPDATE: The Trump and Biden campaigns have agreed to Oct. 22 as the date of the next debate. Charge: The Commission on Presidential Debates is a corrupt, anti-Trump organization.
Trump Campaign Rejects CPD's Unilateral Decision on Virtual Debate
"The American people should not be deprived of the chance to see the two candidates for president debate face-to-face two more times because the Commission on Presidential Debates (CPB) wants to protect Joe Biden," Trump Campaign Manager Bill Stepien said.
"It remains extremely suspect that the CPD announced the brand-new format at 7:30 a.m. ET today (Oct. 8) immediately after Vice President Mike Pence had just wiped the floor with Sen. Kamala Harris," Stepien said. "Clearly, the commission wanted to shift attention away from Pence's complete victory.
"As President Trump said, a virtual debate is a non-starter and would clearly be a gift to Biden because he would be relying on his teleprompter from his basement bunker. Voters should have the opportunity to directly question Biden's 47-year failed record of leadership. We agree that this should happen on Oct. 22, and accordingly, the third debate should then be shifted back one week to Oct. 29. The CPD and the media cannot hide Joe Biden forever. Americans deserve to hear directly from both presidential candidates on these dates, Oct. 22 and 29."
Biden is Fine Televising from His Basement
Biden's deputy campaign manager Kate Bedingfield said in a statement to news outlets that Biden would participate in the virtual debate. She made no comment on whether Biden would use a teleprompter and ear-piece or rely on campaign aids holding up hand-lettered signs with Democrat talking points.
Before the CPD sprang their "virtual" surprise, the debate was scheduled to take place face- to-face in a town hall setting. Virtual or in person, the moderator is slated to be CSPAN Political Editor Steve Scully, a former president of the White House Correspondents' Association (2006-07) who interned for then-Sen. Joe Biden while attending college in the late Eighties.
"How much more partisan can you get?" asked Roger Stone in The Spectator. "Additionally, the Presidential Commission on debates has announced 'changes' in their format which could include giving the moderator the capability to turn off the microphone of either candidate. This is a set-up with a biased moderator and a disadvantageous format. The President should wisely sidestep (the debate)."
Time Capsule: Quartet of Hot Links (Weds, Oct. 8)
Nolte: Frank Luntz Focus Group 'Overwhelmingly' Say Mike Pence Won Debate (Nonperele.com)
From left to right, Vice President Mike Pence, moderator Susan Page, and Democratic vice presidential nominee Kamala Harris take part in a debate in Salt Lake City, Utah, on Oct. 7, 2020. (Justin Sullivan/Pool/AFP via Getty Images)
Pollster Frank Luntz hosted a focus group and found the participants "overwhelmingly " believe vice president Mike Pence won Wednesday night's debate. After the debate was over, he asked for a show of hands as far as who won, and told everyone they had to choose one way or the other. No one was allowed to abstain. Democrat vice presidential candidate Kamala Harris only received two votes out of the 15 undecided voters present. The rest went for Pence.
FACT CHECK: Joe Biden and Kamala Harris Have Campaigned on Banning Fracking (PJMedia.com)
It was a stunning moment in the vice presidential debate Wednesday night when Senator Kamala Harris claimed that neither she nor Joe Biden endorses banning fracking. Vice President Pence was clearly very well prepared for this, as he utterly destroyed her by pointing out that both Biden and Kamala had campaigned on banning fracking.
Pelosi Questions Trump's Health, says 'We're going to be talking about the 25th Amendment' (Fox News)
House Speaker Nancy Pelosi made a dramatic announcement during her weekly press conference Thursday by telling reporters that she intends to discuss a constitutional measure to remove President Trump from office, following questions regarding Trump's health as he recovers from coronavirus. (Impeachment didn't work; it's time for a Hail Mary.)
The 25th Amendment allows for the vice president to become acting president if is determined that the president "is unable to discharge the powers and duties of his office."
FBI, CIA Continue to Stonewall on Russia Probe, Key Senate Chairmen Say (Just the News)
Two key Senate committee chairmen are still having trouble prying information about the government's improper actions in the Trump-Russia probe from the FBI and the CIA.
The head of the Senate Homeland Security Committee, Ron Johnson (R-Wisc.), and the head of the Senate Finance Committee, Charles Grassley (R-Iowa), have sent new letters to FBI Director Christopher Wray and CIA Director Gina Haspel demanding the outstanding material.
"We are concerned that your agency has thus far failed to respond in full to our oversight requests," they write in the new letter to the CIA's Haspel sent Wednesday. "Further delay is unacceptable."
Sen. Kamala Harris makes faces during her debate with Vice President Mike Pence on Oct. 7.
BONUS LINK:
Kamala Harris' Top Five Lies From Last Night's Debate (Bongino Report)
Harris spewed no shortage of falsehoods during last night Vice Presidential debate, and because she's a leftist, she doesn't have to worry about the mainstream media fact checking her. Unfortunately for her, we were able to catch them all. LINK: Here are the top five.
Time Capsule: Quartet of Hot Links (Monday, Oct. 7)
PROBLEM SOLVED! AOC Says She 'Just Wants Everyone to Have the Same Healthcare' She Has (Hannity.com)
Congresswoman Alexandria Ocasio-Cortez weighed-in on the country's complicated healthcare system over the weekend, simply stating she "just wants everyone" to have the same benefits she receives as a United States Representative.
Cancel Culture? Christian College Boots Babylon Bee CEO From 'Sacred Space' After Student Outrage (PJMedia)
Last week, Palm Beach Atlantic University (PBA) caved to student pressure regarding Seth Dillon, an alumnus and the CEO of the Christian satire site The Babylon Bee. PBA had invited Dillon to speak in a chapel service on Sept. 30, but after students complained about someone with his political views speaking in chapel, the college booted him from the "sacred space." Dillon has condemned PBA for caving to "cancel culture," but PBA has insisted that it is not a "cancel culture" university.
Media Criticizes Trump For Downplaying Virus Threat By Not Dying (Babylon Bee)
WASHINGTON, D.C—President Donald Trump is once again under fire from the media for recklessly downplaying the danger of COVID by refusing to die. As the president begins to show signs of recovery, many worry that this sends the wrong message about the seriousness of the global pandemic.
White House Physician Gives Another Good News Update on Trump's Health (Townhall)
White House physician and Navy Commander Sean Conley released an update on President Trump's battle with Wuhan coronavirus Tuesday afternoon, noting he is symptom free.
"This morning the President's team of physicians met with him in the Residence. He had a restful first night at home, and today he reports no symptoms. Vital signs and physical exam remain stable, with an ambulatory oxygen saturation level of 95-97%. Overall he continues to do extremely well, I will provide updates as we know more," Dr. Conley wrote.
Time Capsule: Quartet of Hot Links (Monday, Oct. 6)
Trump says he will be discharged from Walter Reed, return to White House Monday evening – Foxnews
President Trump Working on Declassifying "Spygate" Documents From Hospital – Bongino report
The Conservative Trans Woman Who Went Undercover With Antifa in Portland – Reason
Life on the Streets: A Cop Confesses What Policing Is Like in the Age of BLM/Antifa – PJMedia
Simmering Hot News Links:
Preview of the Next Presidential Debate: