Appeals Court Rejects Lawsuit Seeking Stronger Signature Matching in Georgia Runoffs
An appeals court on Sunday rejected a lawsuit from Republicans that sought stronger, more consistent signature matching in the ongoing U.S. Senate runoff elections.
The Georgia Republican Party, joined by Sens. Kelly Loeffler (R-Ga.) and David Perdue (R-Ga.), had sued Secretary of State Brad Raffensperger, alleging the signature matching for mail-in ballots was "unconstitutional, arbitrary, and inconsistent."
A district court found the plaintiffs lacked standing, prompting an appeal to the U.S. Court of Appeals for the Eleventh Circuit, writes Zachary Stieber in The Epoch Times. A three-judge panel ruled Sunday, Dec. 19, the plaintiffs did not sufficiently allege an injury that can be addressed to establish standing.
Will This Texas Lawsuit Overturn the 2020 Election?
By Julie Kelly, American Greatness
In a lawsuit filed Monday before the U.S. Supreme Court, the state of Texas accuses four states currently "won" by Joe Biden of using the COVID-19 pandemic as an excuse to violate the Electors Clause and the 14th Amendment. Texas Attorney General Ken Paxton is suing Pennsylvania, Georgia, Michigan, and Wisconsin for usurping the sole authority of state legislatures to create election law and charges that millions of absentee ballots were unlawfully processed by local election officials.
"They accomplished these statutory revisions through executive fiat or friendly lawsuits, thereby weakening ballot integrity," the plaintiffs wrote. "Finally, these same government officials flooded the Defendants States with millions of ballots to be sent through the mails, or placed in drop boxes, with little or no chain of custody and, at the same time, weakened the strongest security measures protecting the integrity of the vote—signature verification and witness requirements."
The filing asks the court to extend the December 14, 2020 deadline to certify each state's electoral slate noting that the only date "mandated by the Constitution" is Jan. 20, 2021.
The bill of particulars against the four rogue states is damning. Unelected bureaucrats such as Pennsylvania Secretary of State Kathy Boockvar and members of the Wisconsin Election Commission changed rules at the last minute and without authority. Local election workers flagrantly violated numerous state election laws; rejection rates for mail-in ballots were far lower than in the primary elections despite the unprecedented volume of absentee voting; and the statistical probability of Joe Biden's victory in those four states as of 3 a.m. on November 4, 2020, given Trump's substantial lead, is "less than one in a quadrillion."
Texas Attorney General Ken Paxton speaks into a few microphones.
Read more at American Greatness, or check out our News section.
SPECIAL REPORT: The Stealing of the Presidency, 2020: Media Suppression of 8 Key Stories Elected Biden
By Rich Noyes, MRC Newsbusters
The left-wing news media didn't just poison the information environment with their incessantly negative coverage of President Trump going into the 2020 election. They also refused to give airtime to important arguments of the Republican campaign — both pro-Trump and anti-Biden — which meant millions of voters cast their ballots knowing only what the media permitted them to know about the candidates.
To measure the true effect of the media's censorship on the election, the Media Research Center asked The Polling Company to survey 1,750 Biden voters in seven swing states (Arizona, Georgia, Michigan, Nevada, North Carolina, Pennsylvania and Wisconsin), six of which (all but North Carolina) were called for Biden (survey details below). We tested these voters' knowledge of eight news stories — all important topics that our ongoing analysis had shown the liberal news media had failed to cover properly. We found that a huge majority (82%) of Biden voters were unaware of at least one of these key items, with five percent saying they were unaware of all eight of the issues we tested.
This lack of information proved crucial: One of every six Biden voters we surveyed (17%) said they would have abandoned the Democratic candidate had they known the facts about one or more of these news stories. A shift of this magnitude would have changed the outcome in all six of the swing states won by Joe Biden, and Donald Trump would have comfortably won a second term as president.
Here's what we found:
Burying Biden's Bad News: The media's censorship of Biden's scandals had the strongest impact on this year's election. According to our survey, more than one-third of Biden voters (35.4%) were unaware of the serious allegations brought against the Democratic nominee by Tara Reade, a former staffer who said Biden sexually assaulted her in the 1990s.
If they had known about Tara Reade's sexual assault allegations, 8.9% told us they would have changed their vote — either switching to Trump or a 3rd party candidate, not voting for any presidential candidate, or not voting at all. By itself, this would have flipped all six of the swing states won by Biden (Arizona, Georgia, Michigan, Nevada, Pennsylvania and Wisconsin), giving the President a win with 311 electoral college votes.
Even more Biden voters (45.1%) said they were unaware of the financial scandal enveloping Biden and his son, Hunter (a story infamously censored by Twitter and Facebook, as well as ignored by the liberal media). According to our poll, full awareness of the Hunter Biden scandal would have led 9.4% of Biden voters to abandon the Democratic candidate, flipping all six of the swing states he won to Trump, giving the President 311 electoral votes.
The ticket's left-wing ideology was another issue barely mentioned by the national press. A GovTrack analysis found Biden's running mate, California Senator Kamala Harris, had the most left-wing record of any Senator in 2019 (even more than self-described socialist Bernie Sanders). Our poll found that 25.3% of Biden voters said they didn't know about Senator Harris's left-wing ideology. If voters had the complete story, it would have led 4.1% of Biden voters to change their vote, flipping Arizona, Georgia, Nevada, Pennsylvania and Wisconsin to Trump. The result would have been a Trump victory, with 295 electoral college votes.
Hiding Trump's Successes: The liberal media also prevented many Biden voters from learning about record-breaking positive economic news in the months leading up to the election. The five pre-election jobs reports from June 5 to October 2 showed a record 11,161,000 jobs were created in the extraordinary snapback from the pandemic recession. Yet a large number of Biden voters (39.4%) said they didn't know about this achievement. If they had, 5.4% said they would have changed their vote; this would have swung Arizona, Georgia, Nevada, Pennsylvania and Wisconsin to Trump, who would have won with 295 electoral votes.
On Oct. 29, the government reported a huge jump in economic growth — 33.1% on an annual basis, double the previous record. Yet nearly half of Biden voters (49.0%) said they had no idea about this record-breaking achievement. Armed with that information, 5.6% said they would have changed their vote, swinging Arizona, Georgia, Nevada, Pennsylvania and Wisconsin and a total of 295 electoral votes to Trump.
We saw the same effect when it came to foreign policy. The President and his team made history by brokering peace agreements with Israel and several of her Arab neighbors — one reason Trump received three nominations for the Nobel Peace Prize. Yet 43.5% of Biden voters had no idea about these historic agreements. The information would have led five percent of overall Biden voters to change their vote, putting Trump in front in Arizona, Georgia, Nevada, Pennsylvania and Wisconsin, for a total of 295 electoral votes.
Energy independence was another Trump success. The President took action to start long-stalled pipeline projects and expand drilling offshore and in the Arctic, and it paid off with America becoming a net exporter of oil for the first time in September 2019. More than half (50.5%) of Biden voters said they did not know about this important accomplishment, either. If the information was known by all, 5.8% of Biden's voters say they would have changed how they voted. This would have changed the outcome in Arizona, Georgia, Nevada, Pennsylvania and Wisconsin, putting Trump in front with 295 electoral college votes.
One important issue that did get a lot of coverage in 2020: the coronavirus pandemic. But what made the news every night was criticism of the President and his administration. Lost in the blistering barrage of bad news were successes such as Operation Warp Speed, which even before the election was well on track to deliver 300,000,000 doses of a safe vaccine as soon as next year.
Our poll found 36.1% of Biden voters said they did not know about the administration's key role in promoting vaccine research through Operation Warp Speed. If they had, 5.3% told us they would have abandoned Biden, flipping Arizona, Georgia, Nevada, Pennsylvania and Wisconsin, giving the President 295 electoral votes.
Putting It All Together: Looking at all eight of these issues together, our poll found that a total of 17% of Biden's voters told us they would have changed their vote if they had been aware of one or more of these important stories. This would have moved every one of the swing states into Trump's column, some by a huge margin. The President would have trounced Biden in the electoral college, 311 to 227.
For this report, The Polling Company conducted a national survey of 1,750 individuals living in Arizona, Georgia, Michigan, Nevada, North Carolina, Pennsylvania and Wisconsin who reported voting for Joe Biden in the 2020 election. The survey was conducted entirely online between Nov. 9 and 19, 2020. The poll has an accuracy of +/- 2.34% at a 95% confidence interval.
Read the rest of this fascinating story at Newsbusters.com
Almost no Trump voters consider Biden the legitimate 2020 election winner
CNBC reports that a mere 3 percent of voters for President Donald Trump think President-elect Joe Biden won the 2020 election, while 73 percent think the incumbent was the victor, according to a CNBC/Change Research poll.
As Trump repeatedly loses vote challenges in court as his lawyers fail to prove wrongdoing in the election count, two-thirds of his supporters think he should never concede to Biden, CNBC reports.
True to their left-wing bias, CNBC says Biden won and "the (survey) findings underscore the harm Trump's unsubstantiated claims have done to confidence in the U.S. electoral system." We think the claims of election fraud are being substantiated more and more as the days go by, and the real harm to the electoral systems is being perpetuated by Biden and his vote-rigging supporters.
Donald Trump Called in Support of Michigan Canvassing Board Members After Threats
The two Republican members on Wayne County's board of canvassers signed affidavits Wednesday alleging that they were bullied and misled into approving the election results, now insisting that the "votes should be not be certified" until serious irregularities in Detroit's poll books are resolved.
In the statements, the board's Chairwoman Monica Palmer and fellow GOP member William Hartmann rescinded their votes and also signaled potential legal action ahead.
"I voted not to certify, and I still believe this vote should not be certified," Hartmann stated in his affidavit. "Until these questions are addressed, I remain opposed to certification of the Wayne County results."
Palmer added: "I rescind my prior vote to certify Wayne County elections."
Both pointed to discrepancies in nearly three quarters of Detroit's precincts poll books where ballots are supposed to match qualified voters, the Post Millennial reported.
In Hartmann's review, he determined approximately 71 percent of Detroit's 134 Absent Counting Boards (AVCB) were left "unbalanced and many unexplained."
Hartmann noted that soon after he informed the board of the inconsistencies, a motion to certify was made by vice chairman Jonathan Kinloch, an opposing Democrat.
"The Wayne County election had serious process flaws which deserve investigation," Palmer wrote. "I continue to ask for information to assure Wayne County voters that these elections were conducted fairly and accurately."
Despite "repeated requests," Palmer explained that she has not received the requisite information, saying that an additional 10 days of canvas by the State Board of Canvassers is needed to provide the necessary information. Their pronouncements followed just a day after a chaotic Zoom meeting where the county's election board initially failed to certify the Nov. 3 election results in a 2-2 deadlocked decision along party lines.
One of the participants in the call, Ned Staebler, railed against Palmer and Hartmann, saying their legacy would be one of racism that would carry on to their grandchildren.
While newly elected State Congressman Abraham Aiyash blurted out where Palmer lived. Aiyash also said that Palmer and Hartmann's interest in reconciling the voter rolls in Detroit was a product of racism. In addition to the abuse endured on the virtual call, Twitter users doxxed Palmer, posting her home address and the identity of her husband's employer.
Palmer and Hartmann voted to certify after this, but later expressed how they felt unduly pressured to reverse course abruptly. "The comments made accusations of racism and threatened me and members of my family," Palmer alleged in her affidavit.
Hartmann claimed they were "berated and ridiculed by members of the public and other Board members."
"This conduct included specious claims that I was racially motivated in my decision," Hartmann continued. "This public ostracism continued for hours during which time we were not provided an opportunity to break for dinner and were not advised that we could depart and resume the hearing on another date."
After hours of backlash from residents and "public derision" from their Democratic colleagues, the two Republican canvassers were "enticed to agree to certify based on the promise that a full and independent audit would take place." Kinloch assured that a "complete audit of Detroit's election would be undertaken."
"Later that evening, I was sent statements by Secretary Jocelyn Benson made saying that she did not view our audit resolutions to be binding," Palmer testified. "Her comments disputed the representations made by Vice-Chair Kinloch on which I relied."
In other words, Kinloch lied when she promised an independent audit of the voting results.
Palmer said Nov. 18 that said that President Donald Trump called her after she was threatened for refusing to certify the election results in Wayne County
The Board of State Canvassers is scheduled to meet Monday, Nov. 23, to certify the vote.
Police arrest Black Lives Matter Activist Who Sucker-punched Trump Supporter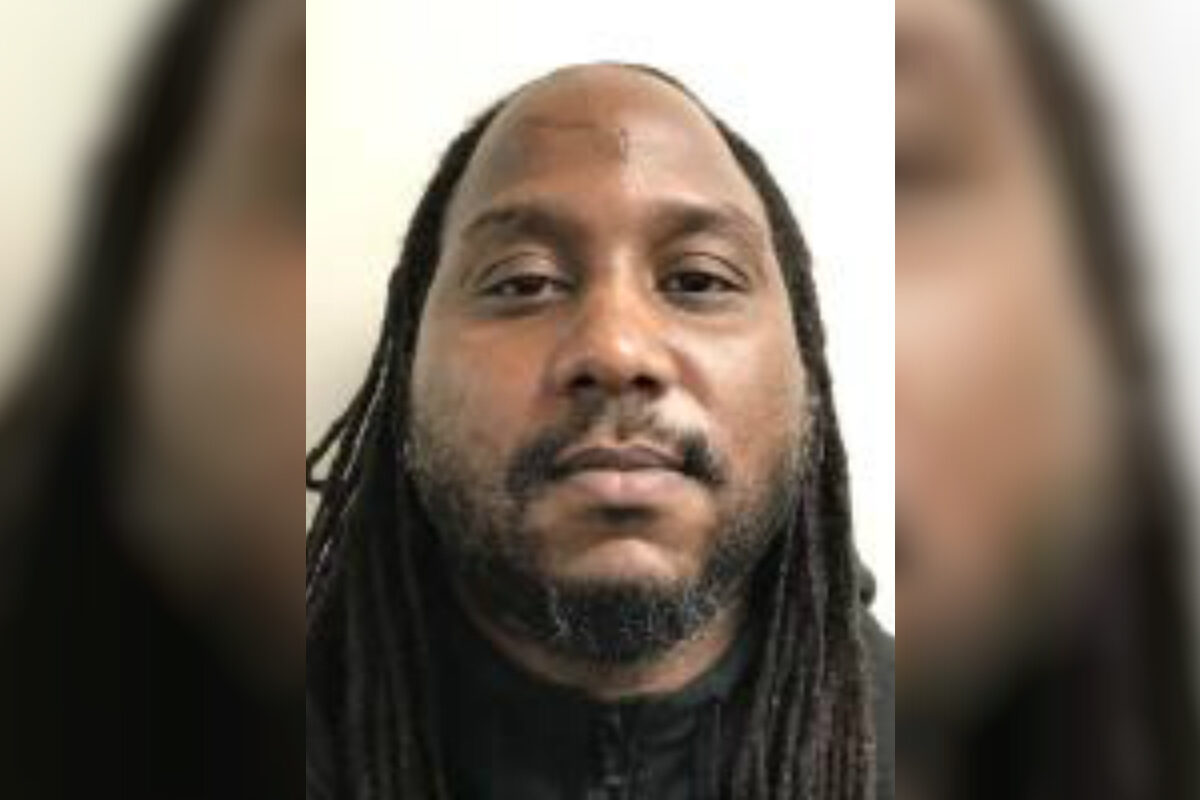 Police in Washington, D.C. on Nov. 15 said they'd arrested a man caught on camera assaulting another man after a massive rally held by President Donald J. Trump supporters.
According to The Epoch Times, Kenneth Wayne Deberry, 39, was arrested on charges including aggravated assault and being a felon in possession of a firearm.
Deberry struck the victim, rendering him unconscious, according to video footage of the incident and a police incident summary. Video of the assault showed a group of anti-Trump demonstrators following and harassing Trump supporters who had attended a rally in D.C.
One of the supporters then shoved a man who was shouting through a megaphone. The supporter was quickly surrounded and began exchanging blows with various people.
Then a man holding a "Trump/Pence Out Now" sign approached from behind and sucker punched the man, who fell to the pavement as someone shouted "there you go!" Another anti-Trump person then kicked the man's head as he laid inert before several people stole the man's phone and other possessions.
Quartet of Hot Links for Nov. 16, 2020
Was election software rigged? Sidney Powell lays out the Trump Team's findings (Townhall.com)
Attorney Sidney Powell on "Sunday Morning Futures" said Trump's legal team is gathering evidence of "election fraud" that allegedly took place in election-related software, like Dominion Voting Systems and Smartmatic. As it currently stands, Dominion is being utilized in 2,000 jurisdictions in 30 states. Texas decided not to use Dominion on three separate occasions because of fraud concerns, Townhall.com reported.
On top of that, former Admiral Peter Neffenger is the Chairman of the Board of Directors of Smartmatic. He is also on Vice President Joe Biden's transition team, which calls into question his impartiality, and doesn't pass the smell test.
According to Powell, the Trump campaign has enough evidence to launch a serious criminal investigation.
"We're fixing to overturn the election results in multiple states and President Trump won by not just hundreds of thousands of votes but my millions of votes that were shifted by this software that was designed expressly for that purpose," Powell explained. "We have sworn witness testimony about why the software was designed. It was designed to rig elections."
Michigan's Gov. Whitmer announces new CCP virus restrictions, warns against Thanksgiving gatherings (The Epoch Times)
Michigan Gov. Gretchen Whitmer on Nov. 15 announced new restrictions aimed at curbing the transmission of the CCP virus, warning against large gatherings during the Thanksgiving holiday.
"The situation has never been more dire," Whitmer said. "We are at the precipice, and we need to take some action."
Beginning Wednesday at 12:01 a.m., only two households will be allowed to gather indoors at a time, while up to 25 people will be allowed to gather outdoors. Eat-in dining at restaurants and bars will be suspended, and high schools and colleges across the state will suspend in-person classes, according to a release from Whitmer's office.
Gyms will remain open for individual exercise with strict safety measures in place. Casinos, movie theaters, and group exercise classes will be closed. All business are asked to allow employees to work from home where possible. The order will last until Dec. 9.
President Donald J. Trump continues to put America First (Official election defense site)
The President continues to keep the promises he has made:
– FIRST, he introduced Operation Warp Speed to swiftly and safely develop a Coronavirus Vaccine before the end of the year.
– THEN, the Left LIED and said he couldn't do it.
– NEXT, Democrats, including Kamala Harris, said they would not trust a vaccine developed under the Trump Administration.
– AND NOW, Pfizer has announced the Coronavirus Vaccine has proven to be 90% effective and will be completed soon.
Find updated news on nationwide election fraud at Got-Freedom.org
Hypocrisy Unmasked: Gov. Gavin Newsom Breaks Own COVID Rules to Party With Lobbyist. And It Gets Worse (PJMedia)
As California Gov. Gavin Newsom was preparing a pre-Thanksiving COVID crackdown for three Western states, not just California, he attended the birthday party for a lobbyist at one of the most exclusive restaurants in the world. People from 12 different families were on the guest list. Governor-Mask-Between-Bites had broken his own COVID rules.
Days later he would announce travel "advisories" for California, in cahoots with Washington and Oregon, as part of the Western Governors Cartel's attempt to scare people living on the West Coast out of traveling during the holidays, PJMedia reports. Then he cracked down further on businesses and individuals and introduced a new COVID color-coded system to show how horrible "cases" were getting. Siskiyou County, with a population of only 44,000 over 6,278.8 square miles, is a bounty of scenic wonders, such as Shasta Lake, and expanses of mountains, farms, and lava beds. It now has tougher COVID restrictions. There are no green lights on the map.
But apparently for Newsom and his lobbyist and "advisor" Jason Kinney, rules are just for the little people. Newsom attended a large dinner party at The French Laundry, an "elite" restaurant, with people from a dozen different families – exactly what he lectures and hectors Californians not to do.
GOP Senate Arm previews what's at stake if Democrats win Georgia runoff elections
Ahead of two runoff Senate elections in Georgia, where Republicans must defend the seats held by Sens. David Perdue and Kelly Loeffler in order to hold the majority in the upper chamber, the GOP's Senate arm previewed what is at stake in this pair of overtime elections.
According to Townhall.com, if Democrats take back the Senate, minority leader Chuck Schumer (D-NY) vowed that "nothing is off the table," including eliminating the legislative filibuster and packing the Supreme Court. If Democrats clinch the majority, Sen. Bernie Sanders (I-VT) is slated to chair the budget committee. As Sanders is the only self-proclaimed socialist in the United States Senate, a vote for Democrats in Georgia is a vote for socialism, the National Republican Senatorial Committee (NRSC) says:
"If Jon Ossoff, a trust fund socialist. And Raphael Warnock, Jeremiah Wright's biggest supporter in Georgia, win Jan. 5, Chuck Schumer will lead the Senate…" said Sen. Tom Cotton, R-Arkansas.
Sen. Schumer vowed that his party will "change America" if Democrats manage to flip both of Georgia's Senate seats.
Fox News, CNN, MSNBC, AP call Presidential election for Joe Biden
Corporate media outlets called the presidential election for former Vice President Joe Biden and his running mate, Sen. Kamala Harris (D-CA) on Nov. 7, as ballot-counting continued in several states.
CNN, MSNBC, and the Associated Press called the election for Biden at 11:28 a.m., just minutes before President Trump's lawyers were expected to speak at a press conference about challenging votes in Pennsylvania.
Fox News ultimately followed suit at 11:40 a.m.
At the time of the decision, President Trump spent Saturday morning at his golf course in Sterling, Virginia, presumably to play golf on a sunny fall afternoon, reports Breitbart News.
The president issued the following statement via his campaign, noting that "legal votes decide who is president, not the news media":
We all know why Joe Biden is rushing to falsely pose as the winner, and why his media allies are trying so hard to help him: they don't want the truth to be exposed. The simple fact is this election is far from over. Joe Biden has not been certified as the winner of any states, let alone any of the highly contested states headed for mandatory recounts, or states where our campaign has valid and legitimate legal challenges that could determine the ultimate victor. In Pennsylvania, for example, our legal observers were not permitted meaningful access to watch the counting process. Legal votes decide who is president, not the news media.

Beginning Monday, our campaign will start prosecuting our case in court to ensure election laws are fully upheld and the rightful winner is seated. The American People are entitled to an honest election: that means counting all legal ballots, and not counting any illegal ballots. This is the only way to ensure the public has full confidence in our election. It remains shocking that the Biden campaign refuses to agree with this basic principle and wants ballots counted even if they are fraudulent, manufactured, or cast by ineligible or deceased voters. Only a party engaged in wrongdoing would unlawfully keep observers out of the count room – and then fight in court to block their access.So what is Biden hiding? I will not rest until the American People have the honest vote count they deserve and that Democracy demands. – President Donald J. Trump
Arizonans would pay up to 57% total income tax rate if Prop. 208, Biden tax plan enacted
(The Center Square) – Should Proposition 208, a ballot initiative to hike taxes on higher-earning Arizonans and businesses, and Democratic presidential nominee Joe Biden's tax proposal, a roll-back of much of the Tax Cuts and Jobs Act, both become a reality, Arizonans would face a significantly higher top tax rate.
UPDATE: The Associated Press said Prop. 208 passed by a vote of 53 percent to 47 percent.
Currently, Arizonans pay a top combined marginal tax rate of 43.85%. Jared Walczak, vice president of State Projects at the Tax Foundation, estimates that would rise to 57.34% if both the Biden plan and the Arizona income tax increase were adopted.
"For many years, Arizona policymakers have sought to position the state as a destination for snowbirds and taxpayers fleeing high tax states like California," Walczak said. "If federal burdens increase, taxpayers' sensitivity to state tax rates may increase as well. Dramatically raising the state's income tax would complicate Arizona's efforts to attract new residents, who have been a consistent source of revenue growth for the state."
Oregon state relief fund hit by lawsuit from logging company citing racial discrimination
(The Center Square) — A Pacific Northwest logging company is suing the Oregon state government over a relief program devoted to Black Oregonians on the grounds its mission is unconstitutional.
The lawsuit was filed on Thursday in U.S. District Court by Great Northern Resources, which claims the COVID-19 pandemic has already cost it $100,000 in sales and could cost up to $200,000 by the end of the year.
According to court documents, the company said it was twice denied a $10,000 grant from the U.S. Small Business Administration's Economic Injury Disaster Loan Program and its cash reserves have since run dry. It is still awaiting on an emergency grant from the Greater Eastern Oregon Development Corporation it reapplied for on Oct. 19, court documents show.
The company is suing the state over what it claims is unlawful discrimination by other state relief programs, namely the Oregon Cares Fund.
The fund was created this summer and devotes a share of the state's $150 billion in federal CARES Act aid to financially distressed Black Oregonians, businesses, and nonprofits. The $62 million fund is administered by The Contingent nonprofit in partnership with The Black United Fund.
Quartet of Hot Links (Friday, Oct. 30)
Limbaugh: Trump Base 'Fed Up' with the left's attack on the country — Left would 'rip the Constitution to shreds' if they had the chance (Breitbart News)
Conservative talker Rush Limbaugh on Tuesday's edition of FNC's "Fox & Friends" sounded off on the election and the state of the country.
The longtime radio host predicted a President Donald Trump victory, which he said would preserve "the American way of life." He cited Trump's base as "fed up" with the barrage of attacks on the president, the "Russian conspiracy hoax," cities being set on fire by Antifa and Black Lives Matter and shutdowns.
Facebook restricts Mark Levin's Facebook page—the night before the election (Newsbusters)
On Monday, the night before Election Day, Mark Levin tweeted that Facebook has severely limited his reach on his Facebook page. Levin has 1.5 million followers on Facebook and normally has significant reach on anything he posts.
He tweeted Monday evening, shortly before the beginning of his nationally syndicated radio show, "Facebook has now placed severe restrictions on my Facebook page on the eve before the election based on an extremely dishonest Politifact review of my link to an accurate story. I will not be intimidated or threatened by Facebook. You can also find my posts on Twitter and Parler."
Attached to the tweet was a screenshot of the notification from Facebook explaining: "Your Page has reduced distribution and other restrictions because of repeated sharing of false news. People will also be able to see if a Page has a history of sharing false news."
US elections 2020: The one pollster in America who is sure Trump is going to win (Times of India)
If President Donald J. Trump pieces together an electoral college win Tuesday, at least one pollster — and perhaps only one — will be able to say, "I told you so." That person is Robert Cahaly, whose Trafalgar Group this year has released a consistent stream of battleground-state polls showing the president highly competitive against Joe Biden, and often out ahead, in states where most other pollsters have shown a steady Biden lead.
In 2016, its first time publicly releasing polls, Trafalgar was the firm whose state surveys most effectively presaged Trump's upset win. A veteran Republican strat